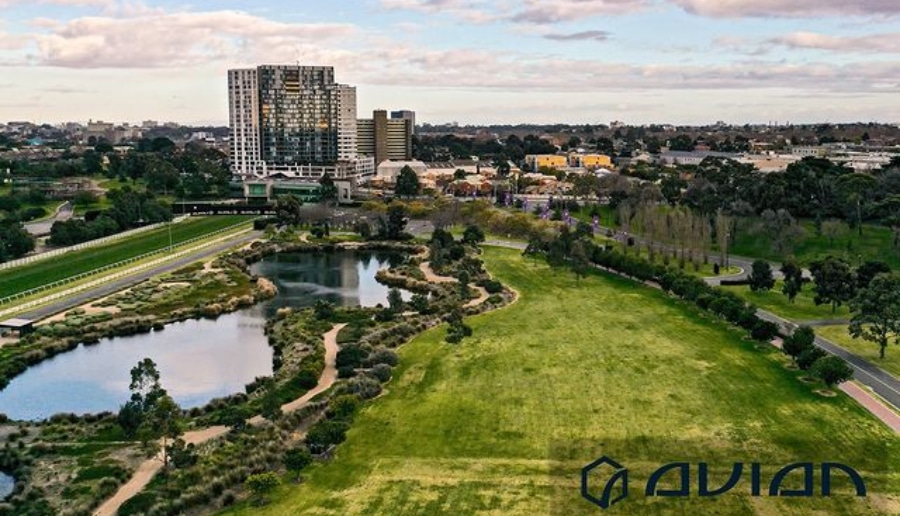 Drones are prevalent pretty much everywhere. In Australia, you can find these little flying machines hovering over construction sites, building projects, quarries, underground mines etc. 
Drones are not just limited to military bases and AEC projects. UAVs are also used extensively in real estate marketing. 
Read on to know how builders are using drone videography for property development and aerial surveys when selling properties.
Here is a short guide to drone videography for property development 
Our Project Portfolio
A few of our past projects from our years of experience of working with 100+ clients in AEC Industry carrying out 3D Laser Scanning, modelling, volumetric calculations, aerial inspections, mapping & contour surveys, aerial land surveying, photomontage and much more.
How has real estate marketing changed over the years?
Real estate marketing has evolved significantly over the years, giving agents and builders better opportunities to advertise the property to interested buyers. 
There was a time when property agents had to arrange for multiple site visits, taking prospective buyers to the location. 
Today, people can check out the property details, complete with the site images, GPS maps, neighbourhood information and more online.
Property owners and real estate agents can list their properties online across various forums and directories. And drones can capture the property from different angles, giving the potential customer an idea about how the site looks without actually visiting it. 
Drone photography and videography is an upcoming technology that real estate markets are exploring only recently. 
Using other site inspection technologies such as 3D laser scanning, builders can create stunning panoramic videos and 3D models of the property. 
You can also use drones and LiDAR scanners to take interior shots of the various rooms, amenities etc inside and around the building.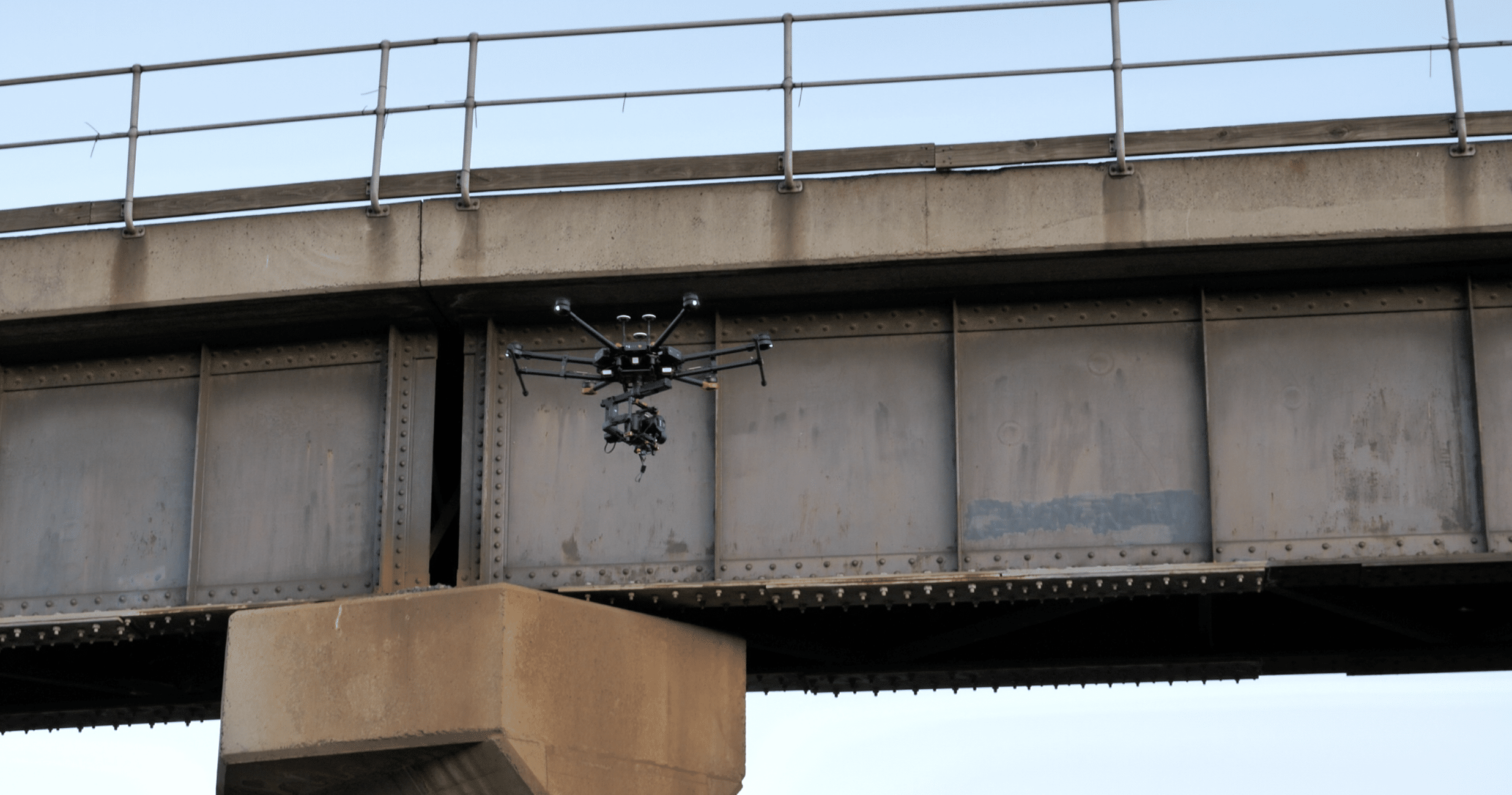 The need for drone photography in property development  
Real estate drone photography creates captivating images, and this method of visual marketing speaks for itself.  
A study revealed that properties captured using aerial photographs increase the chances of a sale by 68% as it provides a completely different perspective to the buyers. 
Drone videography is used for all types of real estate listing including residential buildings, apartments, hotels, resorts, vacant sites and commercial building projects. 
You must have seen those long sweeping shots of a building's interiors where the camera pans and moves across rooms. These videos are usually captured using drones and give the buyer a fair idea about how big and spacious the rooms are. 
Drone photography and videography adds an extra oomph to the property listing, setting it apart from the other building projects on the website.
Advantages of using drones videography for property development 
Here are some reasons why you should invest in drone videography for property development 
Stunning aerial shots of the property from multiple angles 

Cost effective and time saving 

Can capture 360-degree panoramic shots of the neighbourhood 

The drone footage is geotagged and hence easy to locate 

You can add effects such as slow zoom in, capture bird's eye view shots, closeup etc

Drone footage sets your property listing apart from others 

Drones make the property more attractive and accessible to the buyer 

Drone footage adds credibility to the property listing. 
Pricing packages to suit your business
Plans with inclusions for Drone Inspection, Land Surveying, 3D Laser Scanning, Drone Photography & Videography. Get custom quote for your specific requirement.
The cons of using drones to capture properties
Here are some factors you must consider before investing in drones:
Drones might seem like a hefty investment initially, but they pay well in the long run 

Operating drones requires a lot of technical expertise. I recommend that you hire professionals for the job 

Also, you need special permits and

drone licenses from CASA to operate drones 

Drones and other equipment also must be insured. Check out our blog on commercial drone insurance for more information on this. 
If you do your research well, and have all the necessary paperwork and permits ready, then drones might not seem that big of a hassle. You need to move on with the moving times and drone videography is the need of the hour.
Guide to drone videography for real estate marketing 
Drones have changed the way people view real estate properties. And the visual advantages of drone photography works wonders for luxury homes, expensive residential apartments, commercial sites etc.
Our experts share some industry insights and guide to drone videography for property development. 
This guide is useful for real estate agents who want to upscale their online property listings:
Dramatic compelling images 
Drones help capture compelling, dramatic shots of the site, be it residential apartments or construction sites. 
Drone operators can set different targets and landmarks on the ground using GCPs or ground control points. These GCPs help drone pilots determine the various angles to capture the site.
Have a custom requirement ?
Get a quick estimate for your specific project requirements with listed inclusions/exclusions.
Engaging virtual tours 
Drone videography also helps real estate owners create engaging virtual tours. In this, a drone usually flies through the front door of the building and then moves from room to room. 
The footage thus captured gives a more personalized tour of the house. This footage is then combined with voice overs or a background score to make the virtual tour accessible and attractive.
Highlight the best parts 
Drone videography for property development helps you focus on the best features or aspects of the property. Similarly, drones can also help agents hide some not so great aspects of the property. 
So, drones would be great for flaunting the scenic landscaping features, swimming pools, backyards etc. present on site. 
Agents can also use drones to highlight the neighbourhood features like public parks, nearby schools, malls, supermarkets etc.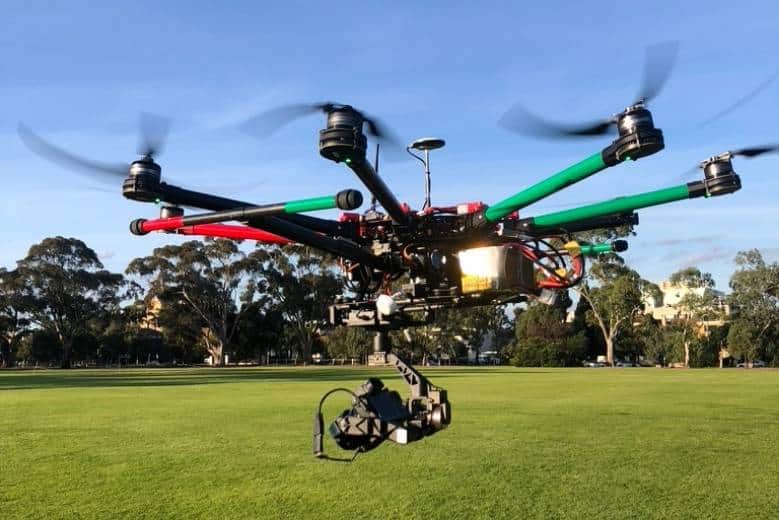 Traditional images vs aerial drone images
Taking images of the property the traditional way basically means- you take a camera and click pictures of the site from multiple angles. These traditional images would be captured from the ground.
With drones, the aerial shots and videos effortlessly upgrade the quality of the photos and expand the scope of the property listing. This is a lot more dynamic than the static images captured by an on ground standard camera.
Choosing a Camera Drone to Use in Real Estate Work
A guide to drone videography for property development would be incomplete without discussing the drone equipment and camera needed for the job. 
Whether you hire a drone service provider or get your own on site drone, there are some factors that you must consider:
Property measurements 
Drones are often used by real estate agents to capture the property and measure the physical dimensions, boundaries and site volume data in real time. 
And based on how big the property is, the agent or property owners can decide the type of drone and cameras they want for the project. 
Picture quality
Drones are any day better when it comes to capturing crystal clear of the property when  compared to a standard camera. 
However, there are different levels of image quality that you can explore and pick from. For instance, if you want to capture the interiors of a building using drones, you'd probably expect HD quality footage. 
Similarly, wide angled aerial shots and panoramic shots need to look more aesthetic but don't require a lot of attention to detail.
Hiring a professional drone expert 
Hiring a drone expert is a smarter alternative for property agents because it saves them a lot of time and trouble. You don't have to put in the effort to learn how to fly a drone, apply for a license and master the technicalities of the equipment. 
You can contact our team at Avian and we can help you get some classic shots of the property and stay ahead of the curve! 
Have a question for us ?
Our team is eagerly waiting to know about your queries. Please call us at the number below during business hours and our team will help you out.