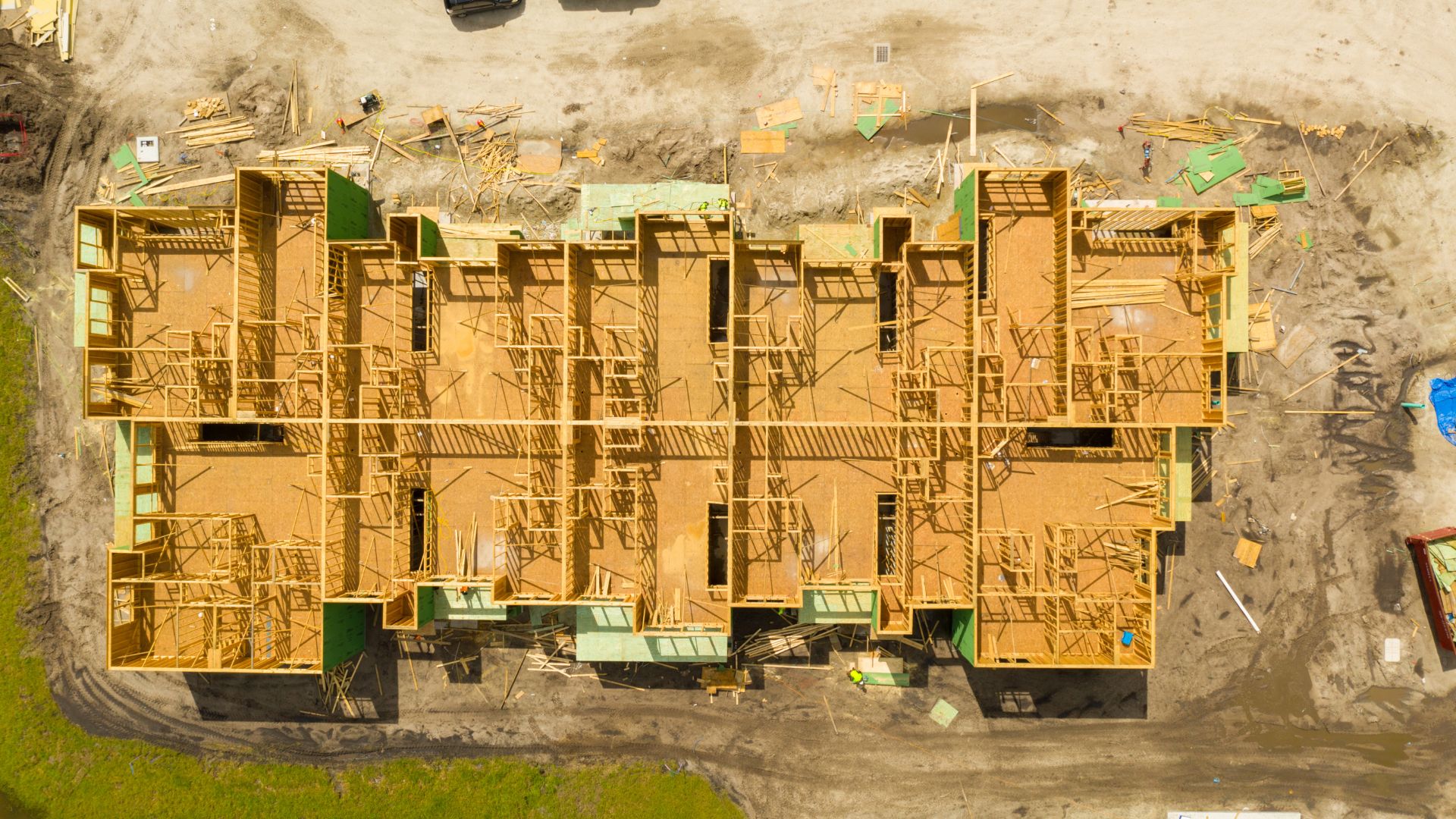 A construction project is more than just pouring concrete and hammering nails. It involves meticulous planning, coordination and execution. 
For the pre-construction stage, Architects use land surveys to gather important data about the property to prepare their designs and planning approvals. These surveys give architects insights into the subject property's current conditions, orientation, topography, adjoining buildings and other key factors. 
Read more: Land Surveying Costing Guide [Updated 2023]
At Avian, we use state-of-the-art survey and reality capture technologies to help AEC professionals conduct quick and accurate site-measure and as-built surveys. Our team uses equipment like 360 cameras, drones, laser levelers and 3D laser scanners to measure existing conditions, survey large land areas, assess building and bridge conditions and much more. 
In this article, let us learn about a site measure-up and its many benefits. 
Pricing packages to suit your business
Plans with inclusions for Drone Inspection, Land Surveying, 3D Laser Scanning, Drone Photography & Videography. Get custom quote for your specific requirement.
What is a site measure-up or as-built survey?
Site measure-up or as-built surveys include capturing precise site measurements and converting into into usable and accessible formats such as plans and drawings, 3D Revit models or Architectural renders. Previously, sites were measured manually using a tape measure or disto's (distance measuring tools), or where a land surveyor would physically measure the dimensions using a total station to manually record site measurements. 
Today, 3D laser scanners make the job faster and easier. 3D laser scanning captures millions of 3D data points in all directions (360 degrees) in a format known as a point cloud. We can then use this point cloud to create plans and drawings, 3D models and architectural renders.
Point cloud data can also be converted to 3D sitemaps, presentations and animations.
These 3D maps and models are used to create design concepts, proposals and site walk-through tours, site assessments and presentations.
A site measure-up can also be conducted on large land areas or bare earth before construction. This is known as a site assessment, feasibility study or feature and levels survey and is conducted in the pre-construction phase of a project. Site engineers and designers use these to gauge the topography, terrain features, vegetation and even soil quality of the site to design and plan, before the construction begins.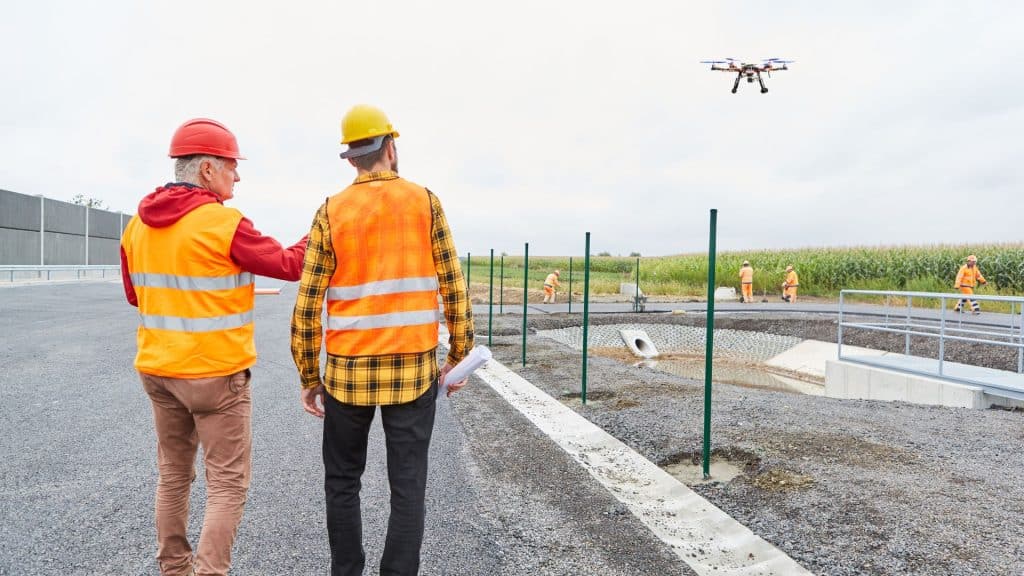 Tools used for site measure-up survey
Let us look at some tools that a land surveyor uses when conducting these types of surveys.
We use a combination of scanners, cameras and precision surveying equipment to improve efficiency, and accuracy and capture more data while on location in a shorter amount of time. 
Here are some of the equipment we deploy to conduct these types of as-built surveys:
Notebook computer

Survey Total Station

3D Laser Scanner 

Enterprise RTK enabled Drone

RTK GPS Rover

Professional 360 camera

Laser Leveler 
Site measure-up or as-built surveys using drones 
Using a combination of 3D laser scanners and drones we also capture point cloud data from both ground and aerial perspectives, thus giving our team the ability to capture the entire building (inside and out) including the roof assets and surrounding buildings.
Using a drone to map the site area helps architects evaluate the subject site's topography and the surrounding properties including roads, powerlines and utilities. It provides insights into elevations, drainage, trees, roads, utilities, and more. 
3D laser scanners are both faster and gather more data than using surveying methods only and combined with the right workflows capture precise site information in much less time. 3D laser scanning allows architects and engineers to obtain more site data even in complex environments. Plus, the benefit of the point cloud is having a digital twin of the site conditions for future reference. Therefore, it is a crucial aspect of the building design process. 
AEC professionals use 3D laser scan data to generate 3D maps and models and scan to BIM models. 
Using scan-to-plan and scan-to-BIM models, architects can compare the designs with the building or structure to identify issues, defects and deviations and address them before or during the construction process rather than repair them afterward. This saves a lot of time, money and resources throughout the project. Plus, unnecessary and costly delays can be avoided when a problem is identified rather than when its too late.
Here is a case study by Avian Australia on a site measure-up in Melbourne, carried out as an as-built survey using laser scanning. Our team are reality capture experts who conduct precision surveying and laser scanning to create digital 3D models for design, engineering, site analysis and project visualisation applications.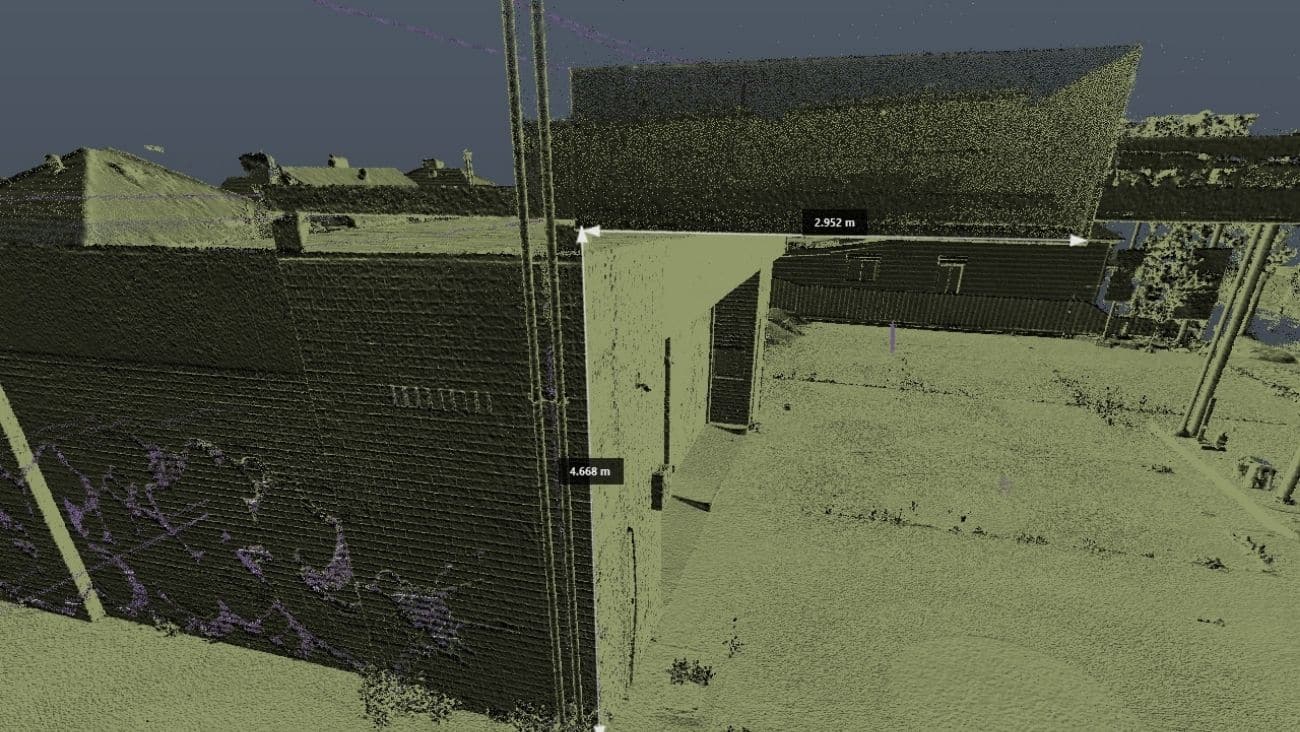 Our Project Portfolio
A few of our past projects from our years of experience of working with 100+ clients in AEC Industry carrying out 3D Laser Scanning, modelling, volumetric calculations, aerial inspections, mapping & contour surveys, aerial land surveying, photomontage and much more.
Benefits of site measure-up survey
Site measure-up surveys are an essential part of AEC projects. The survey is one of the first steps taken by the project team to assess the existing conditions and get updated drawings or site information to then plan the next steps. Here are some benefits of as-built and site measurement surveys that helps architects, designers, project managers and engineers:
Site measurements can be validated and assumptions can be confirmed or disproved. Plus, non-existant or existing as-built drawings can be completed. This allows architects to have confidence in the building dimensions and start the design and planning process. This is essential to ensure that designs are precise and tailored to the existing conditions. 

Site measurements and site conditions are recorded in the form of a digital twin. This is a digital replica of the site conditions in a point cloud. If missing information is required, there is no longer a need to revisit the site to get additional measurements, it's available in the digital twin.

Architects and Engineers avoid lengthy time onsite conducting a site measure up. Plus, site revisits and errors can be avoided causing further site visits and delays. Only one visit is required to gather the site data and much more! 

It helps

 to identify any terrain features like overlooking buildings, site elevations, poles, wires and drainage that need to be created. Rather than trying to imagine the site from a drawing, you can walk through the site in 3D.  

It helps project managers and engineers identify any damages, defects or issues before it is too late.  

Site safety compliance and design modifications can be assessed quickly and easily with photo evidence and updated site information via point cloud or 3D photo-realistic models. 

It provides insights into the building, surrounds, site terrain, vegetation, site access and other critical site context information. 

Site assessments help project managers and architects plan contractors, site access, track project progress and create progress updates for clients and stakeholders. 

Data collected from a site laser scan is used to create drawings, site maps, 3D models, renders and visualisations.
Why is survey accuracy so important?
Survey accuracy forms the crux of any site measure-up and as-built survey as its the foundation (pardon the pun) of any construction project. Any data discrepancies or errors in the land survey can lead to significant damages and losses for the owner, builder or other contractors. 
The slightest of errors when measuring the site can lead to faulty building designs and concepts and can cause a chain reaction where a small mistake can reflect in the design and construction and compromise the project and integrity of the building. 
Identifying these mistakes later when the building is being built can cause heavy losses and difficult repair costs. It is essential to trust a surveying company that has completed their surveys with the utmost diligence and conduct with an appropriate surveying methodology including independent checks, redundancy, quality assurance and survey control. 
It is more efficient to conduct a site measure-up using a 3D laser scanner and start the project with accurate site data. The use of a laser scanner enables you to record millions of laser point measurements in a shorter amount of time using a significantly faster process. One surveyor can only record one point at a time, a laser scanner can record millions of points every second!
At Avian, we recommend clients book a consultation and even schedule a site inspection before forming a surveying plan. This ensures we have enough insights about your project requirements and expectations before we propose the right solution.
How to conduct an accurate site measure-up survey?
A construction project can be divided into three stages: pre-construction, construction, and post-construction. Site measure-up or as-built surveys can be applicable for all three stages but especially in the pre-construction phase. 
During this phase either a site measure-up or as-built survey gives the interior and facade dimensions while the title boundary and feature survey gives the property boundary and topographical details required for architects, designers and engineers for their design and planning applications. Or in the case of measure-up/as-built surveys to provide updated and accurate as-built drawings of the building and structure itself. 
In the construction phase, the site measure-up survey helps engineers compare and check the design plans with the onsite construction during key stages. In this stage, the architects and engineers can collaborate to identify any errors, modify the design, etc., without wasting time or resources. This is an important and often overlooked quality assurance check during the construction process.
Post-construction the site measure-up or as-built surveys assess finished contractor works and are used to demonstrate successful construction is completed to specification or to create handover reports.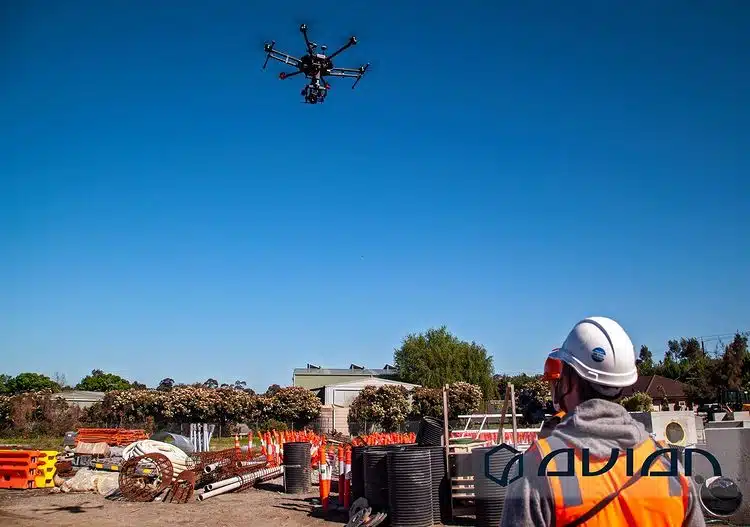 Have a custom requirement ?
Get a quick estimate for your specific project requirements with listed inclusions/exclusions.
Steps involved in a site measure-up survey 
Now that you know all about the process and benefits of site measure-up or as-built surveys and the importance of survey data accuracy, let us discuss the steps involved in obtaining a site measure-up survey: 
The client approaches us with an inquiry or by booking a no-obligation consultation. 

We confirm their project requirements, timeframe and deliverables. 

After the consultation we confirm the scope, define the methodology and equipment, check site access and determine if there's any limitations to completing our site work.

We ask the client to provide us with any existing drawings or resources, maps or any other information about the property. 

On the date of survey, we send a crew to conduct the required site work. 

Once the site work is done and we have collected the necessary data, we head back to the office and start the data processing and generate the required deliverables. 

Our design team then converts the point cloud, survey and site data to the desired formats using a range of reality capture and BIM software. 

We then modify the data by adding features, generating 3D models, maps and visualisations. 

Lastly, we transfer the final data and files to the client. 
If you are interested in booking a consultation, we recommend you check the costing guide. It would give you an idea about our range of services and prices. However, note that prices might differ depending on your project requirements and any customisations you require-
Book a discovery session 
If you are interested in learning more, we recommend you check the below costing guides. This may give you an idea about our range of services and prices. 
Read more: Photogrammetry costing guide 
Read more: Land surveying costing guide 
However, note that prices might differ depending on your project requirements and any customisations you require. Feel free to contact us via our contact form and book a discovery call with us to learn how we can help your project with our site measure-up and as-built surveys.
Have a question for us ?
Our team is eagerly waiting to know about your queries. Please call us at the number below during business hours and our team will help you out.