Point Cloud based Engineering Drawings

for unmatched efficiency and accuracy.
As an engineer, precision and accuracy are paramount. Our Engineering Drawings based on laser scan point clouds deliver updated as-built drawings and comprehensive structural analysis. No more second-guessing or uncertainties about existing conditions; just clear, detailed insights to guide your structural decisions. Our level of detail extends from LOD100 to LOD500 for your most detailed project requirements.
The result: A drastic reduction in guesswork and design errors, resulting in significant time and cost savings, and enhanced project planning and delivery. All this backed by accurate and comprehensive data and measurements.
In the world of fabrication, every millimeter counts. Our precision Engineering Drawings are your blueprints to perfection. With updated as-built drawings, 3D models, and 3D DWGs at your fingertips, you can design and build components that fit seamlessly, eliminating rework, delays and costs.
Building with confidence starts with having the right site information. Our Engineering Drawings offer you a clear and concise picture, from updated as-built plans to intricate 2D drawings and 3D models for in-depth analysis and structural insights. Say goodbye to unknowns and build with the confidence and quality-assurance you require on your project.
Engineering Drawings:

Workflow
The engineering design process starts with a 3D Model, based on the site scan which serves as the foundational digital twin of a structure.
This model is then quality-checked, shared, and manipulated using the 3D DWG (or other 3D) file format.
To ensure a design's quality and performance, a Detailed Structural Analysis can be conducted based on the 3D model given confidence in its accuracy to existing conditions.
Finally, after considering any changes made during design review, construction or post-analysis, the Updated As-Built Drawings are created to represent the as-built structure as it stands after construction. 
Each step in this process is quality-controlled and checked against benchmarks and forms a clear process.
For fabrication companies, engineers or construction firms, this workflow may be adapted or expanded, incorporating specific fabrication details, materials information, design elements and construction notes. Our process and models can be incorporated into your BIM workflow with the bill of materials, contractor info and other information. 



Key Benefits & Capabilities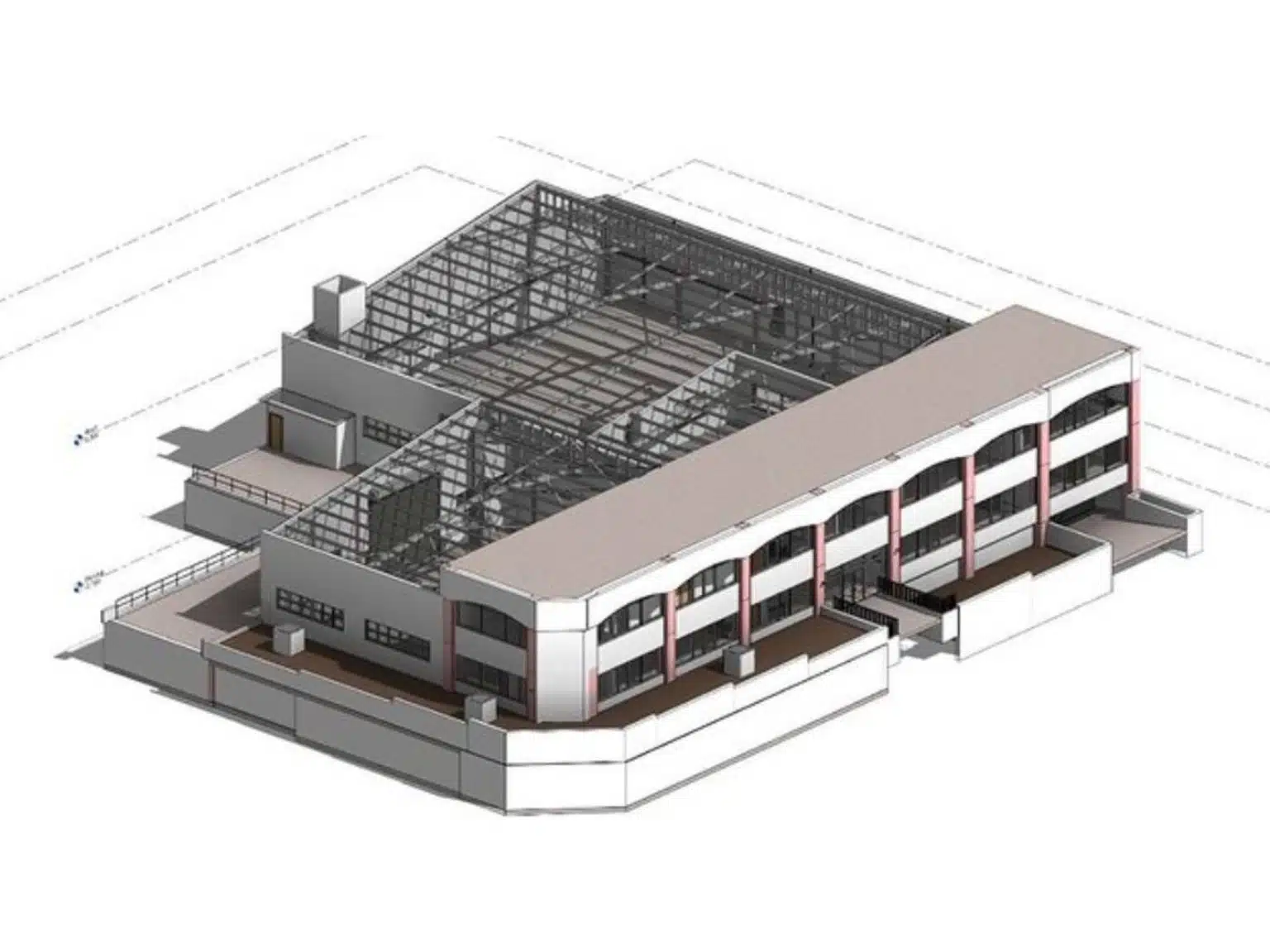 High-Resolution 3D Models
Gain valuable insights into projects with unparalleled clarity and efficiency, ensuring precision at every step.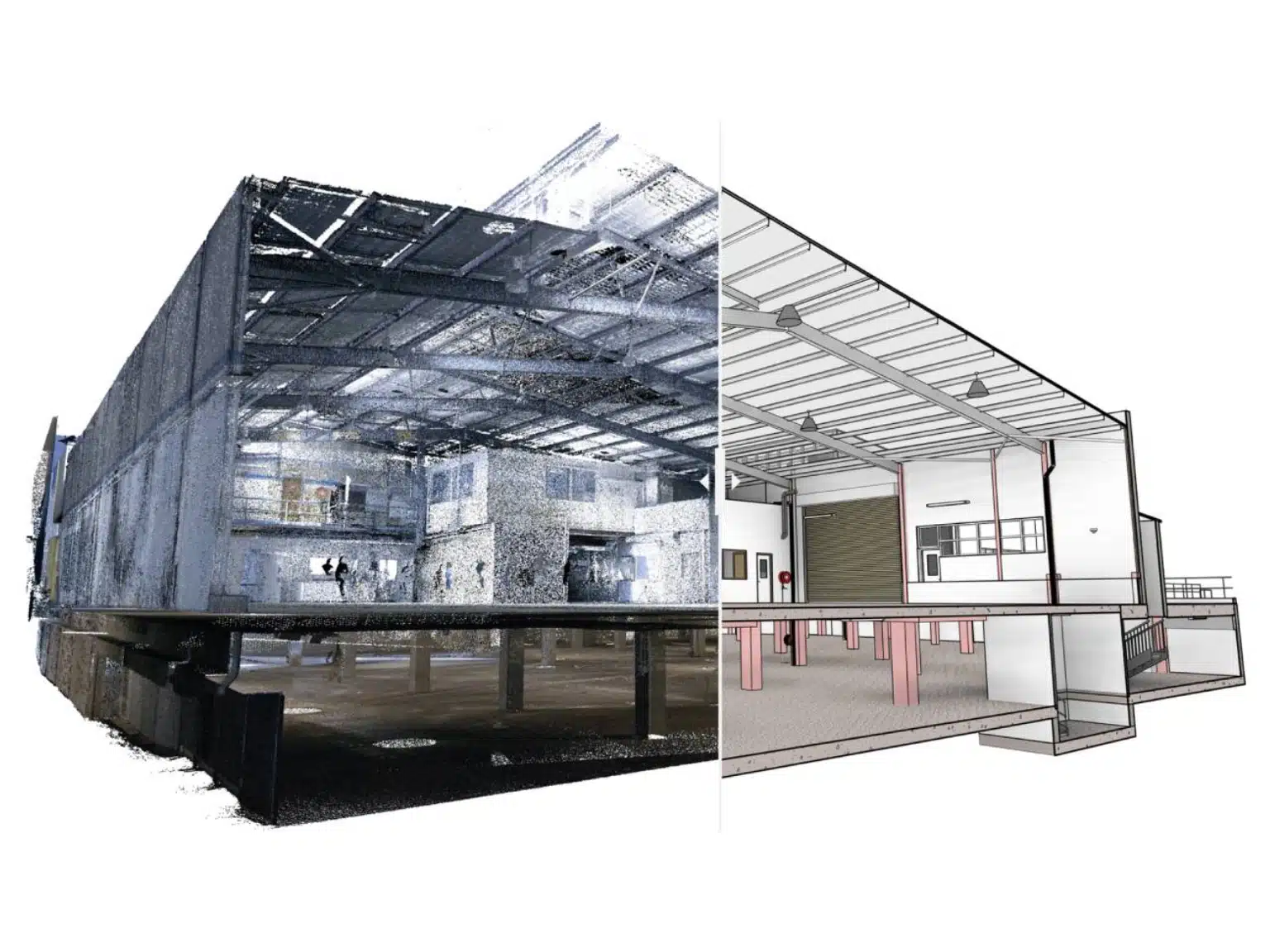 Detailed Structural Analysis
Benefit from in-depth insights, reducing risks and uncertainties. Resulting in avoided costs, reduced delays and timely project delivery.


Updated As-Built Drawings
Obtain updated drawings and plans keeping your projects aligned with real-time information and existing conditions.
Transformation to new, more efficient methods:
| Old Way | New Way with our Engineering Drawings |
| --- | --- |
| ❌ Using outdated or generic engineering drawings | ✅ Utilizing updated as-built drawings and high-resolution 3D CAD and Revit models |
| ❌ Estimations based on incomplete or inaccurate site details. | ✅ Leveraging detailed structural analysis for precise project execution |
| ❌ Implementing changes based on trial and error. | ✅ Making informed decisions backed by comprehensive data analysis. |
| ❌ Limited accessibility to real-time project data. | ✅ Accessing real-time project insights through cloud-based systems. |
| ❌ Depending on fragmented communication among teams | ✅ Facilitating seamless communication through integrated platforms. |
Why Choose Our Solutions?
We invest in the latest technologies, provide ongoing training to our team, and emphasize meticulous documentation and quality-control measures to guarantee the success of your projects. 
✓ Investment in Modern Technology
At Avian Australia, we prioritize the latest tools, learnings and technologies, ensuring we keep our knowledge current and our clients ahead of the curve. 
Our team is continuously trained on the latest methodologies, tools and techniques, ensuring quality, accuracy and efficiency in all our work.
With our emphasis on thorough documentation, verifiable data and precision, we guarantee our work and build our client's confidence with each project's success.
Speak with the team at Avian to discuss your project needs. We love to solve complex problems using our combined knowledge and experience so let us know more about yours.