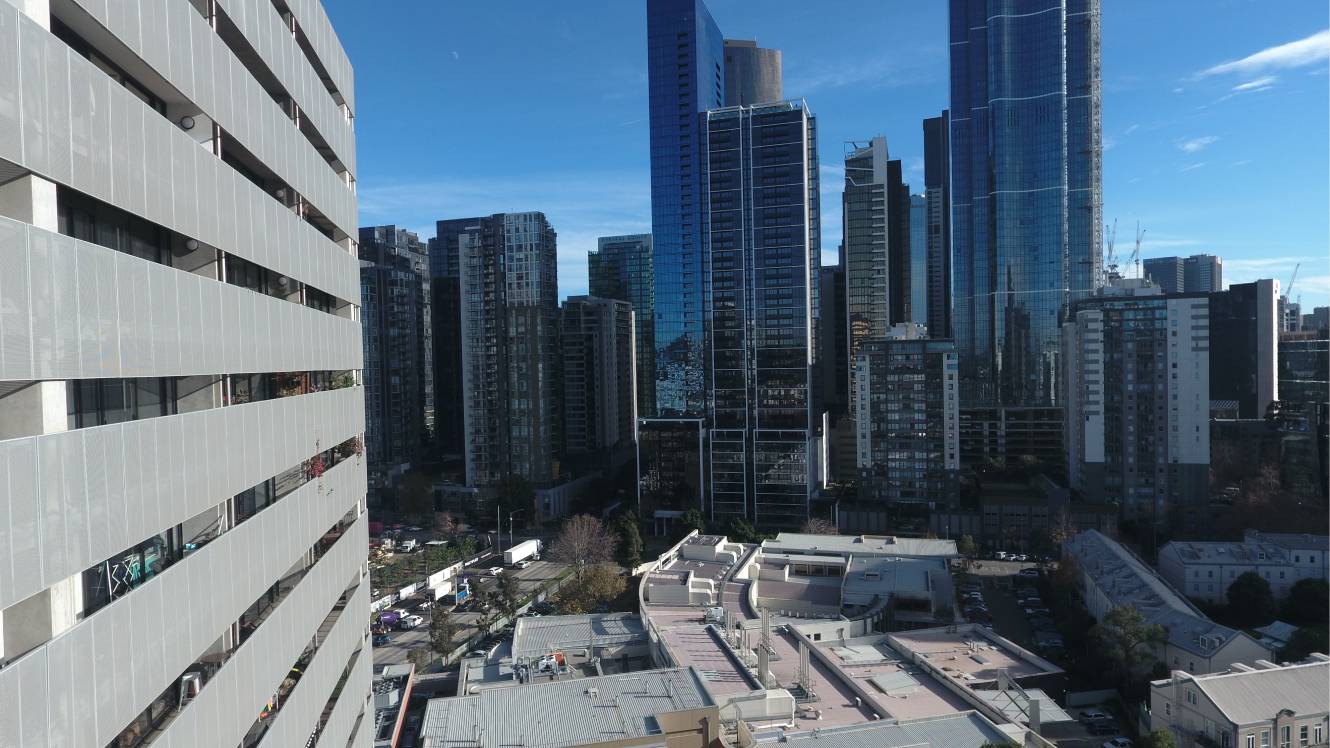 Building Facade Inspection - An Avian Case Study
Avian Australia partners with Commercial Building Inspectors to conduct high-rise building facade inspections.
To inspect the facade of a high rise building traditionally involves using rope access workers to conduct inspections to determine the condition of the building exterior. This takes significant time and resources to laboriously traverse the entire building while rigging ropes and BMUs (Building Maintenance Units). Now, with increasingly reliable drone technology these building inspections can be completed a lot faster and more safely than ever before.
Avian Australia, a digital imaging and visualisation company who partners with the AEC (Architecture, Engineering and Construction) industry to deliver quality assured, digital data and visualisations on real-world environments including assets, sites, terrain and buildings. 
For the commercial building inspection industry they provide fully licensed, insured and experienced UAV inspection services across Australia. In this example we will review the benefits of using a UAV to conduct a high-rise building facade inspection.
"Now, with increasingly reliable drone technology these building facade inspections can be completed a lot faster and more safely than ever before."

The complex comprises 5 adjoining buildings each with 4 facades that need inspection to identify common defects (flashing, caulking, water ingress, cracking, spalling etc).
The tallest building has 25 floors, while the other four have 21, 12 and 7 floors respectively. A building engineer was onsite viewing a monitor with a live HD video streaming in real-time directly from the drone. The drone navigates across each of the building facades, taking photographs and video of every meter of the building to be used in a desktop review for inspection reporting purposes.
Avian Australia deployed a professional-grade quadcopter with a 20MP camera fitted with key safety features of a parachute and propeller guards to minimise the risk profile of the operation. Pedestrian management regulations were deployed along the walkways and main entrance to the building along with safety signage and equipment.
The entire complex was completed in 1.5 days, with file handover within 5 business days. 

1,576 images were categorised and indexed according to the agreed system and as-built drawings for ease of reference.

Using obstacle avoidance sensors, the drone remains at least 5-7 metres from the building facade so each image captures the same square meter in 3-4 images. This also allows for faster desktop review and inspection as each 20MP image can be enlarged to highlight and inspect certain building features or defects.

Previously this building took 12-14 days for rope access workers to complete the same type of inspection with less image clarity due to the images taken in too close proximity to the facade.