Bring your Drawings to Life with Accurate Drone Photography in Sydney
Single drone shots follow an aerial line of sight, we can add dimensions and neighbourhood shots if needed.
Multiple shots are used to display building facade/highlight specific features in & around  property.
These shots are used when you want to flaunt the neighbourhood or capture the stunning skyline as a backdrop.
Commercial Real Estate Drone Photography in Sydney and NSW Area
Commercial properties can use our drone photography services to attract more investors. Architects and on site engineers also use drone videography to inspect the building and identify any errors or damages. 
Drone photography is useful for repair and maintenance work for Building corporates and high rise building management companies as it reduces the scope for human errors, saves on cost and is overall more reliable. 
A few commercial real estate drone photography services we provide are: 
Aerial site inspections 

Repair and maintenance work 

Building facade inspections 

Creating 3D models and videos 

3D virtual tours of the building 
We offer specialised aerial land surveying services to Architecture, Engineering and Construction (AEC) companies in Sydney. Please feel free to reach out to our team to know more about it and how we can help you take your project to the next level.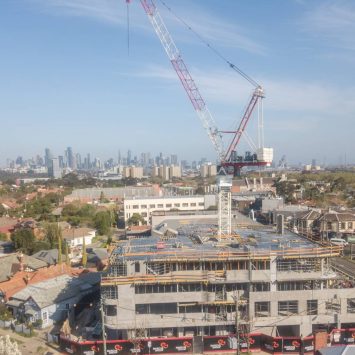 High Rise Building Inspections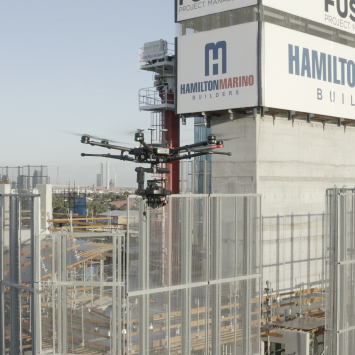 Commercial Real Estate Photography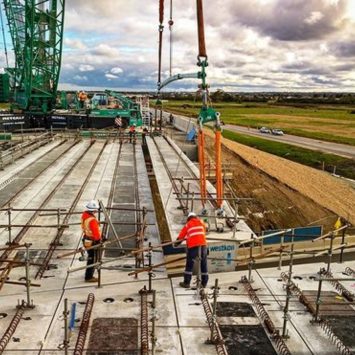 Create Realistic Models and Designs Using Drone Photography!
Drone photography in Sydney is a relatively new concept especially for property owners, real estate agents and land surveyors. 
And as drone enthusiasts, we cannot stress enough on how awesome and convenient these little flying machines are! Drone photography helps you capture the site from different angles, get clear shots of the neighbourhood, capture accurate site data and also replicate it to realistic 3D models.  
We use industry standard software such as Autodesk Revit, Civil 3D and AutoCAD etc. to convert 2D drone photos to 3D models.
Precision driven drone photography in Sydney for project reports, property listings, business proposals etc.  
Our drone operators are CASA certified and have all the CWCs and permits needed to work at construction sites.
Return visits can add on to your budget and delay schedules, thus our professionals can get the job done in 1-2 days
We help architects convert drone footage to engaging video content using Autodesk Revit and other software
Our drone photography services in Sydney help AEC clients attract more investors, impress their clients & boost ROI
We work primarily in Sydney and the surrounding suburbs in the NSW area. Give us a call and we'll be there!
Drone Photography in Sydney for 3D Virtual Tours
We cater to both residential and commercial projects. Real estate agents and builders often use drone photography to create 3D virtual tours of the property. We cover indoor and outdoor aspects of the building. 
From long narrow shots of the corridors to capturing 360-degree shots of the site- we do it all! 
Plus, our team also helps architects create 3D models and maps using drone footage and incorporate it in company profile videos, business proposals, working prototypes, project reports etc. 
Professional Drone Photography in Sydney for Real Estate Development
We give wings to your project!
Sell the vital aspects of your property in style. Drone photography in Sydney  videography helps builders and real estate agents capture commercial and residential properties from multiple angles. 
Real estate drone photography in Sydney is gaining prominence and our drone operators help clients capture stunning aerial photos of the property and generate 3D models and videos depending on your requirement. 
FAQs about Drone Photography Sydney
Have a question about our drone photography services? Check out these common FAQs! Feel free to contact us if you have other queries.