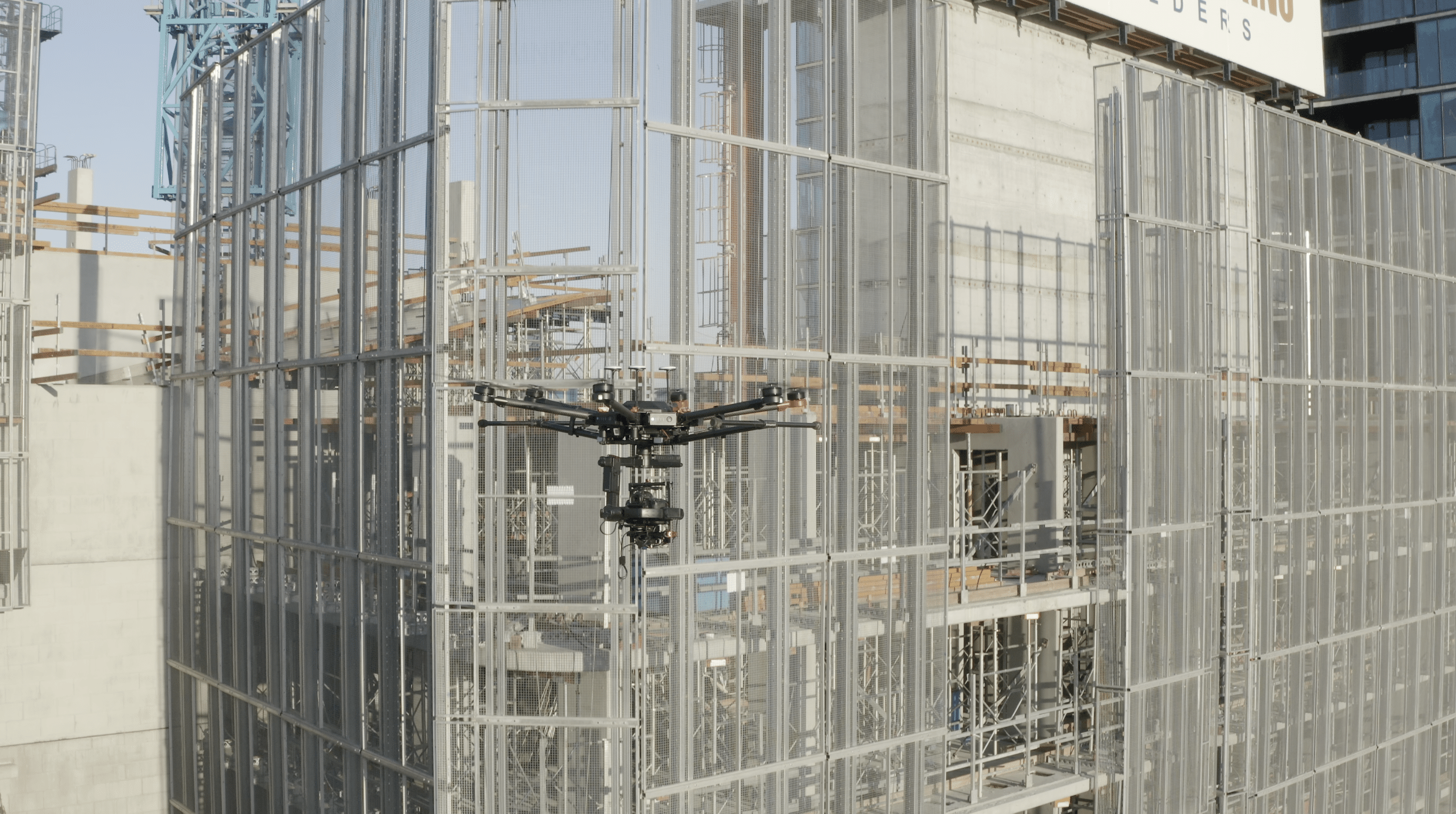 There is a lot of confusion in the marketplace about the different drone services available and how much each of these drone services costs in Australia.
You can expect to pay anywhere between $200 – $350 p/hour for photography and $250 – $400 p/hour for videography from a licensed and insured commercial drone operator with suitable experience.
This doesn't include any travel costs or post-production services like image retouching or video editing of the footage. For these services image retouching starts at $50p/hour and video editing can cost between $80 – $150p/hour for a good quality video editor.
As with any service offering there are prices outside of these ranges from individuals who may be more or less experienced as some may not provide quality guarantees with their work.
Overall the scope and complexity of the job will determine the final quote as many locations require additional permits and approvals to operate a drone in compliance with the rules and regulations governing the use of drones in Australia.
Download our e-book guide on "8 Essential Standards for Drone Services" for free to know more about the ultimate checklist which you must have before you hire a drone service for your next project.
Our Project Portfolio
A few of our past projects from our years of experience of working with 100+ clients in AEC Industry carrying out 3D Laser Scanning, modelling, volumetric calculations, aerial inspections, mapping & contour surveys, aerial land surveying, photomontage and much more.
Common drone services
Drone videography

Asset inspection (close-up photography and video)

Drone surveying (volumetric, contours, features, hydrological)

Drone terrain mapping (Orthomosiac, DEM, DTM, DSM)

Airborne LiDAR scanning (classified point cloud, crop and vegetation mapping)

Photogrammetry and 3D Modelling
There are projects that require specialised equipment and expertise like asset inspection, aerial surveying, terrain mapping or drone LiDAR scanning. These services range in costs based on the project specifics, location, job complexity and required project deliverables. It's worth paying attention when selecting a drone services provider, as many companies may lack the capability or relevant experience to manage the required project scope despite the claims on their website.
If you project requires a degree of accuracy or certainty in the delivered work then its worth asking the following from the service provider:
What are your relevant qualifications?

What is your recent experience?

What guarantee do you provide for delivered work?

What accuracy should we expect from the data?

Does the data integrate with our existing workflows and systems?
What type of drones and equipment do you need for your job?
There are different drones that perform different functions and there is no one size fits all when it comes to drones. The type of drone that will work best is dependent on the type of job that you require. Some drones have high-resolution cameras for aerial photography but do not have in-built GPS/GNSS positioning for aerial surveying while other drones have range sensors and obstacle avoidance for close proximity inspection work.
Your drone service company will have a range of drones for different types of jobs and should provide the advice on why the chosen equipment is to be used for the specific job scope. This includes the drone itself and its model features, the type of camera (RGB, zoom, thermal) and type of lenses fitted to the drone and other accessories like additional batteries for continual flight times or GNSS RTK rovers for surveying ground control points.
Pricing packages to suit your business
Plans with inclusions for Drone Inspection, Land Surveying, 3D Laser Scanning, Drone Photography & Videography. Get custom quote for your specific requirement.
Cost factors for your drone services job
When it comes to the costs for your drone services job it pays to have a clear idea of what it is you require and where the data (images, video, maps or models) are going to be used. Each job and location has its own unique challenges that will affect the price for the drone services and any additional processing of the acquired data. Some factors to consider for your job are:
What type of drone services and deliverables do you require?

Do you want the images retouched? 

Does a video need to be produced?

What types of maps do you require?

Do the levels of the survey need to be accurate?

Do you need the inspection images to be analysed by an engineer?
Does the job location require any CASA approvals or permissions?

Is there an airport nearby?

Is the activity on private property?

Will members of the public be within 30m of the drone?

Will the drone be flying overhead?

Does the local council or body corporate need to be informed?
Does anyone need to be informed of the drone activity? I.e. local councils, neighbouring residents, police?

Is it likely the neighbouring tenants or residents will complain?

Do the police need to be notified of the drone activity?

Do any onsite workers or staff need to be informed?
What inductions or forms are required to access the location.

Are there any safety inductions prior to the job? 

Is after hours or weekend access required?  
Will the weather affect the drone activity?

Do you need clear skies for the job?

When will the weather conditions be suitable?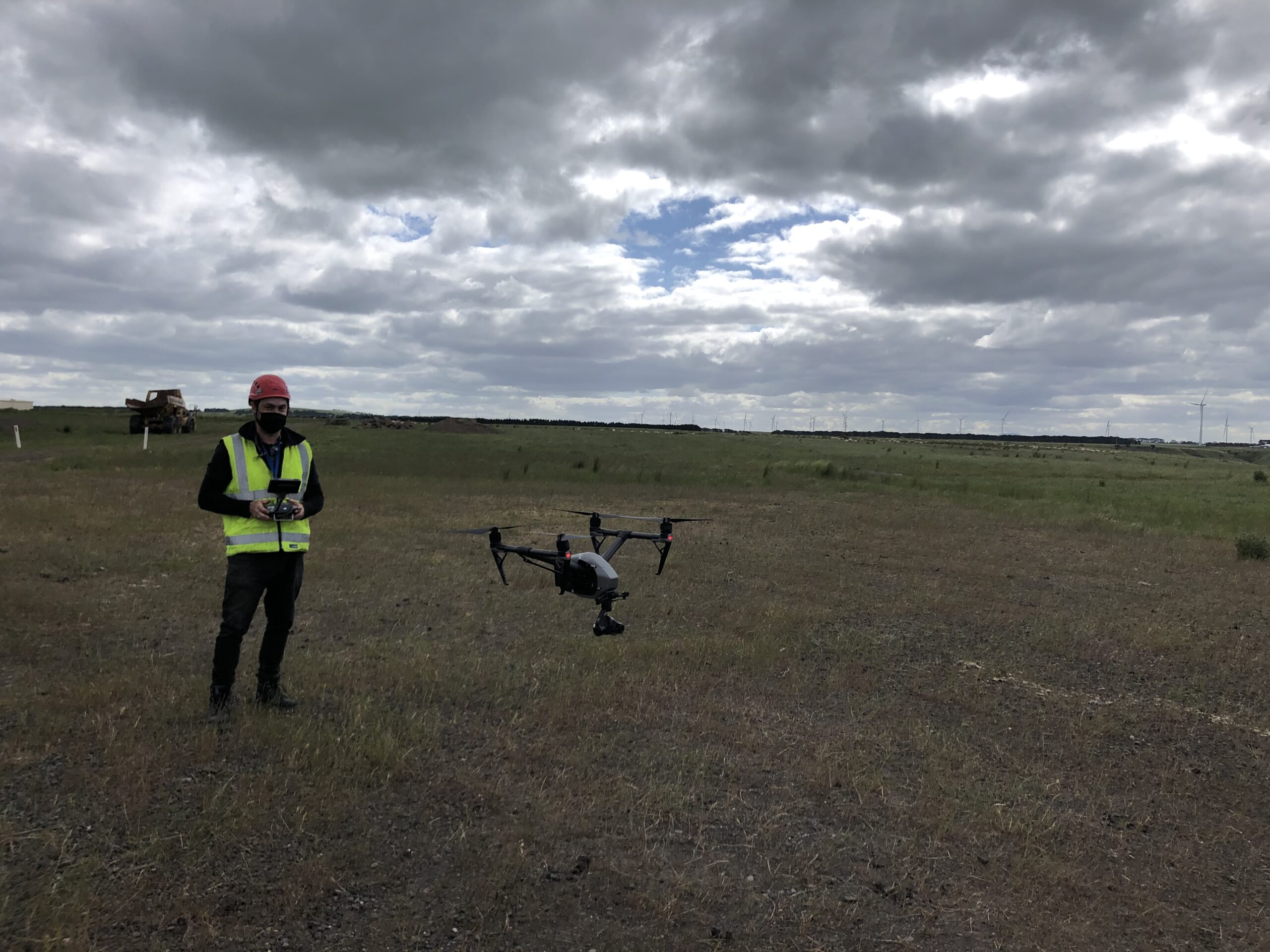 How much does a typical drone service cost?
As you can probably tell there is plenty of variation that goes into the cost of drone services and because each job is unique and different, there is no standard cost. You can get an idea of the costs by considering the following when determining a budget for the job:
Do I require any

insurance

in the event something goes wrong with the contractor?

How long do I think I'll need the drone operator?

i.e. hourly, half day or full day

What are the travel costs to the location and are there multiple locations to be visited?

What additional equipment or services other than drones are required? 

i.e. traffic management, surveying, measurements

Will there be delays or interruptions on location that will affect the job? 

i.e. weather, traffic, staff breaks, staff interviews, safety inductions

What additional work is required once the data (images, video, measurements) is captured?

Video editing, image retouching, calculations, measurements, report writing
Here is a table of indicative prices for drone services in Australia in 2021. The prices listed only include data acquisition and do not include travel, post-processing or production costs.
Service
Dependencies
Average Hourly price range exGST

Drone photography

Type of camera lens

Image resolution quality

Audience viewing channels

Quality Guarantee 

$200 – $450

Drone videography

Type of camera lens

Video resolution quality

Audience viewing channels

Quality and Experience

$250 – $500

Asset inspection (close-up photography and video)

Image resolution quality

Lens magnification/zoom

Illumination of target areas

Quality and Experience

$300 – $800

Photogrammetry and 3D Modelling

(no geo-rectification)

Image resolution quality

Accuracy of map or 3D model

Quality Guarantee

$225 – $500

Drone surveying and mapping

(orthomosiac, volumetric, contours, DEM, DTM, DSM)

Accuracy of results

Coordinate Reference System

Surveying methodology

Type of Maps/Models

Quality Guarantee

$250 – $500

Airborne LiDAR scanning

(classified point cloud, crop and vegetation mapping)

Accuracy of scan results

Coordinate Reference System

Survey methodology

Point cloud classification

Quality Guarantee

$1,500 – $2,500p/hr
Prices are shown for appropriately licensed, fully insured and experienced operators with demonstrable experience.
Have a custom requirement ?
Get a quick estimate for your specific project requirements with listed inclusions/exclusions.
Hiring a drone surveying service in Australia
When it comes to hiring a professional drone service in Melbourne you want to make sure they are right for the job. To minimise the risk and hassle of having to repeat the job you should ask these essential questions:
Are you appropriately qualified, registered or licensed?

Do you hold valid insurance (professional indemnity and public liability insurance)?

Do you have relevant experience with my type of job?

Can you provide copies of valid licenses and insurance?

Can you provide other examples you have for this type of job?

How long will my job take and the files to be delivered?

Do you have client references I can check?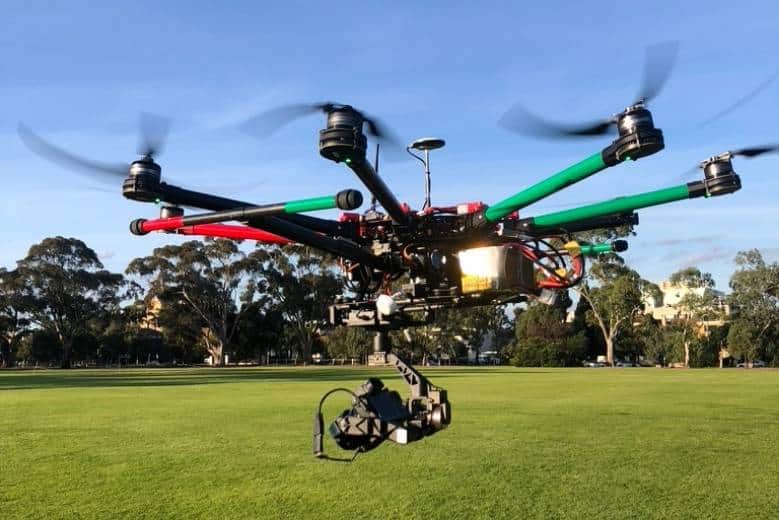 Do I need permission to use a drone at any location?
When it comes to using a drone it's easy to determine the legality of flying a drone at a location by using an online application called ok2fly.
You can type in an address and determine if there are any restrictions in flying a drone in a particular location. If the zone is highlighted in Red then you are not able to fly a drone without prior permission from CASA via an area approval.
For any other location, the drone operator must comply with the standard operating conditions as listed on the CASA website here.
The drone service company should register the drone with CASA and the Drone pilot must hold either the operator accreditation or the remote pilot licence (RePL).
Getting started
So now are you ready to get moving with your drone services? Check out our case studies across multiple clients in AEC (Architecture, Engineering & Construction) Industry for professional commercial drone services in Australia.
Have a question for us ?
Our team is eagerly waiting to know about your queries. Please call us at the number below during business hours and our team will help you out.