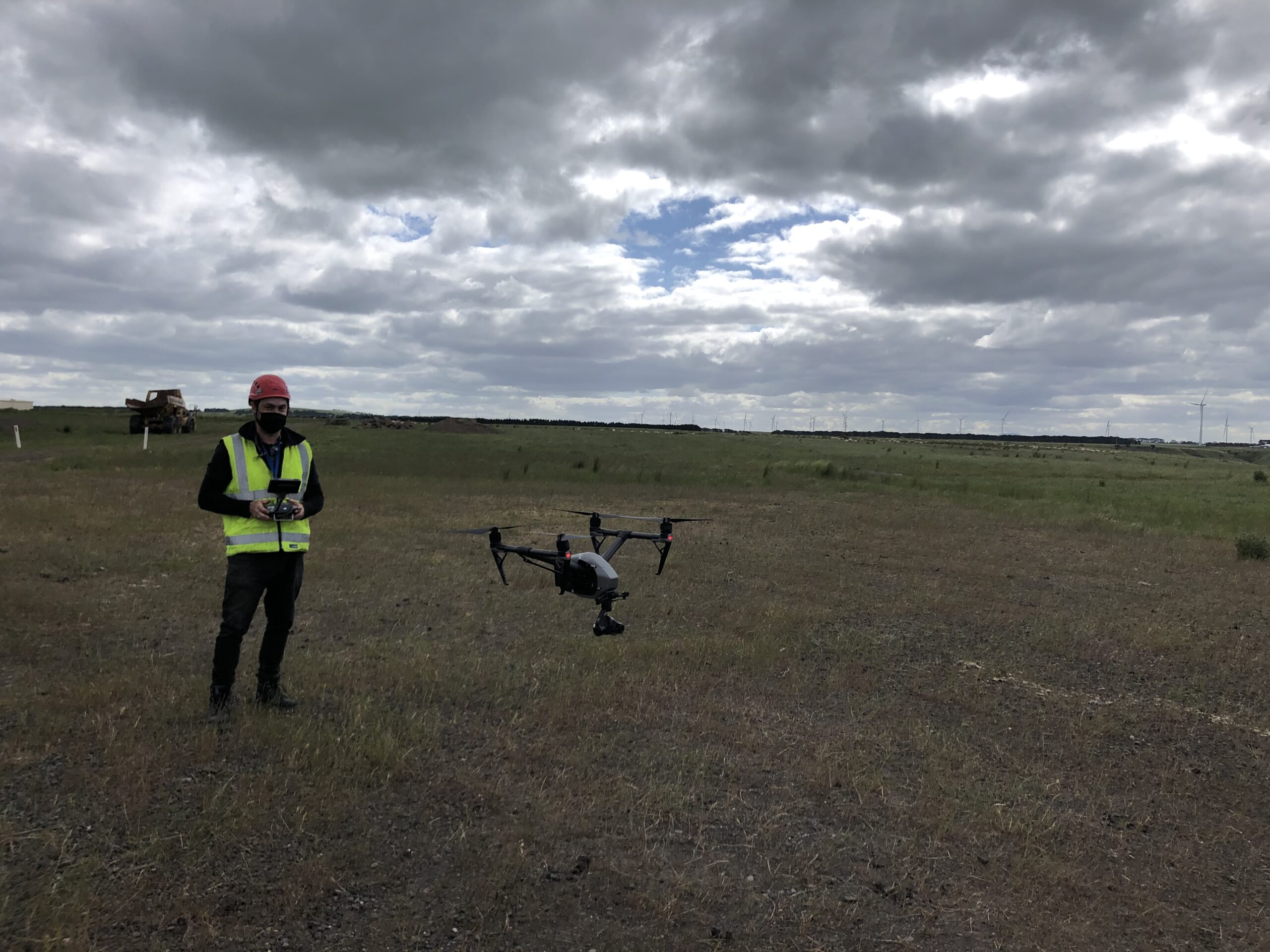 Using a drone for topographical mapping (also known as contour mapping) is still a new technology for aerial asset inspections. 
But if you're familiar with drone mapping, then you've probably heard of GCP or ground control points. Using GCPs for drone mapping can improve survey accuracy and the quality of your 3D models. 
GCPs are used for terrain mapping projects, to improve the accuracy of 2D and 3D maps and models.
Our Project Portfolio
A few of our past projects from our years of experience of working with 100+ clients in AEC Industry carrying out 3D Laser Scanning, modelling, volumetric calculations, aerial inspections, mapping & contour surveys, aerial land surveying, photomontage and much more.
Ground control points or GCPs are basically large targets marked on the ground. These targets are spaced strategically all across the site, and are visible from the drone camera. These marks are used by the photogrammetry software to triangulate the position of the camera relative to the position of the GCP and align the images overall. 
With GCPs, you can accurately recreate the mapped area as accurately as possible on the map. 
To conduct the process properly you first need to observe and define the GPS coordinates at the centre of each marked target. 
The observed coordinate along with the coordinate reference system determines the position of the coordinate in the real world.
Let's learn more about how aerial surveying affects the construction sector, what are GCPs and how they're used?
When to use GCPs in drone mapping?
GCPs basically provide surveyors with a frame of reference. This helps them create a precise replica of the real-world terrain for accurate measurements, designs and site visualisations. 
In simpler terms, GCPs ensure that the latitudes and longitudes on the map correspond with real-world GPS coordinates on the ground. 
GCPs are useful for projects that depend heavily on precision mapping and require high levels of global accuracy. 
In construction site inspections, GCPs are often used for terrain mapping, stockpile management, project calculations, tracking on-site productivity etc. 
Pricing packages to suit your business
Plans with inclusions for Drone Inspection, Land Surveying, 3D Laser Scanning, Drone Photography & Videography. Get custom quote for your specific requirement.
How many GCPs do you need?
The placement and spacing of the GCPs are of utmost importance. Also, depending on the area covered, the number of GCPs used will vary from project to project. 
With using less GCPs, you run the risk of creating inaccurate maps. On the other hand, when you use too many GCPs, or they're spaced too close to each other- it damages the quality of the map.  
There is no magic number when it comes to GCPs however, usually a minimum of 5-6 are recommended for most applications. More importantly geo-referencing your 2D maps and 3D models is essential for accuracy, useability and quality..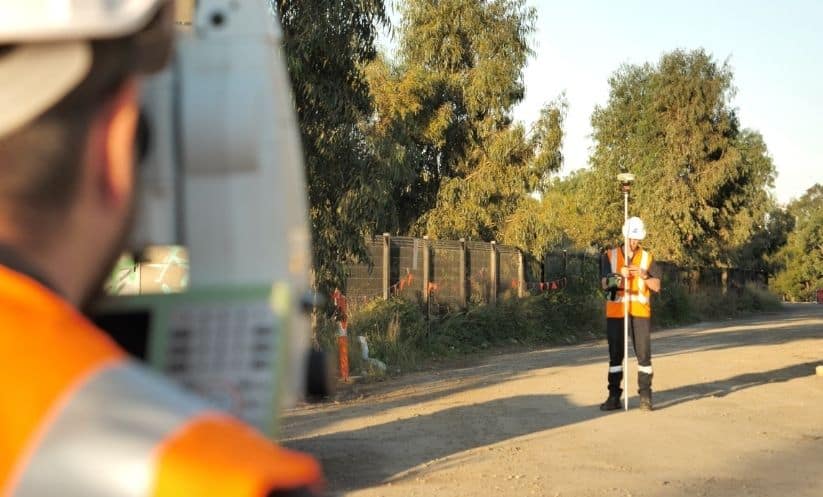 How to create GCP checkpoints? 
There is no standard formula to create and space out your GCPs. Every project is unique, and you must first look into your project's specific needs before defining your GCPs.
Although, I'd like to point out one thing. Whatever and wherever you place the GCPs, they must be clearly visible from the drone camera. There's no point having too small GCPs when your flight altitude is greater than 80m and you can't identify the centre of the target.
For this, you need to ensure that the GCPs targets are large enough to be visible from the flight altitude. Also, the use of high colour contrasts improve visibility. Black/White or Yellow/Black are commonly used. 
Some companies also offer pre-made GCPs and checkpoints that you can purchase. However, there is no reason why not to create your own GCPs, it's really quite simple. You can even use non-marking paint and mark directly on the soil or use natural features on the ground, as long as you can see them from above and they can be observed using your surveying equipment.
For GCPs you can use any material that will not move once placed and has a centre or crossover that can be marked as the centre of point where the coordinates will be observed and recorded.
There are different types of GCPs that you can use depending on the site requirements. 
Many use black spray paint on a white background and mark the GCPs using "L" or "X" signs. It helps to mark a number next to each point to assist with identification at the time of processing.
A tip: while it might seem convenient to use a landmark as a GCP reference, doing this can get very confusing. You might not be able to locate the landmark from up above or powerpoint a precise point at which you have taken the coordinates.
Have a custom requirement ?
Get a quick estimate for your specific project requirements with listed inclusions/exclusions.
Do GCPs increase the accuracy of drone maps? 
Short answer – of course. But are GCPs mandatory for every drone mapping project? No, they are not.
For some projects, an overall picture or view of the terrain, site or project area in one map or model is sufficient and doesn't need high levels of accuracy.   
In this instance you only need to complete the map flight and stitching of the images into an orthomosaic (2D map) or 3D model. That is to say, you don't need on-ground marked targets or GCPs. No measurements will be taken or relied on and areas are to be viewed or measured from these maps more as indications rather than actual calculated distances. 
However, if your project requires greater assurance of the measurements, global accuracy, or will be used in other GiS or design software, then GCPs are essential.
Checkpoints Vs GCPs in drone mapping
The main difference between the two lies in the drone data post-processing. While GCPs are actual points on the ground used in the map or model processing. Checkpoints are used to validate data accuracy by measuring the processed map against a known coordinate or checkpoint.
Surveyors use checkpoints as a way to validate and verify the observed coordinates. It is usually good practice to add some checkpoints into your project to ensure you have quality checked the results and can have confidence in the accuracy and geo-rectification of the processed map or model.
Note the more GCPs you have, the greater the accuracy of the map. However, without adequate checkpoints, there are not enough reference points to verify how accurate the resultant map or model really is.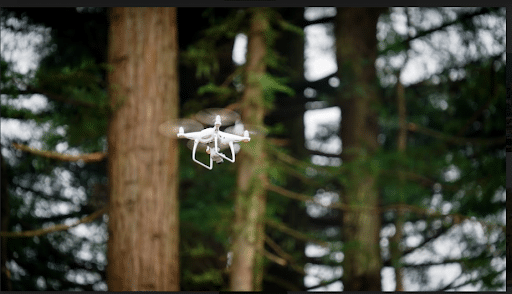 How should GCPs be placed for maximum accuracy?
The common standard for placing GCPs and checkpoints is – 2GCPs for 1 checkpoint. 
The ASPRS recommends about 20 checkpoints to get 95% accuracy for the site. And to determine the number of GCPs used per acre, you need to calculate factors like:
The dimensions of the land area

The elevation profile of the land area

The flight altitude of the drone
Also, the more images have GCPs, the better the accuracy. However, that is not a practical process. Hence, the general ratio is 1 GCP per 60 images. 
The greater the GCP gap between two images, the more prone it is to sub-pixel errors. 
GCPs are still essential with RTK or PPK drones to ensure the highest possible precision and accuracy with the post processing from images captured by a dynamic camera from a drone.
Hire reliable drone mapping professionals.
Want to get the most accurate results for your next construction project and need reliable drone mapping professionals in the AEC sector?
Avian Australia can help you with your surveying, terrain modelling and laser scanning needs. Our results speak for themselves and our surveying and geospatial experience ensures quality-assurance in our work. Book a consultation today and we'll reach out to you ASAP to discuss your projects. 
Have a question for us ?
Our team is eagerly waiting to know about your queries. Please call us at the number below during business hours and our team will help you out.