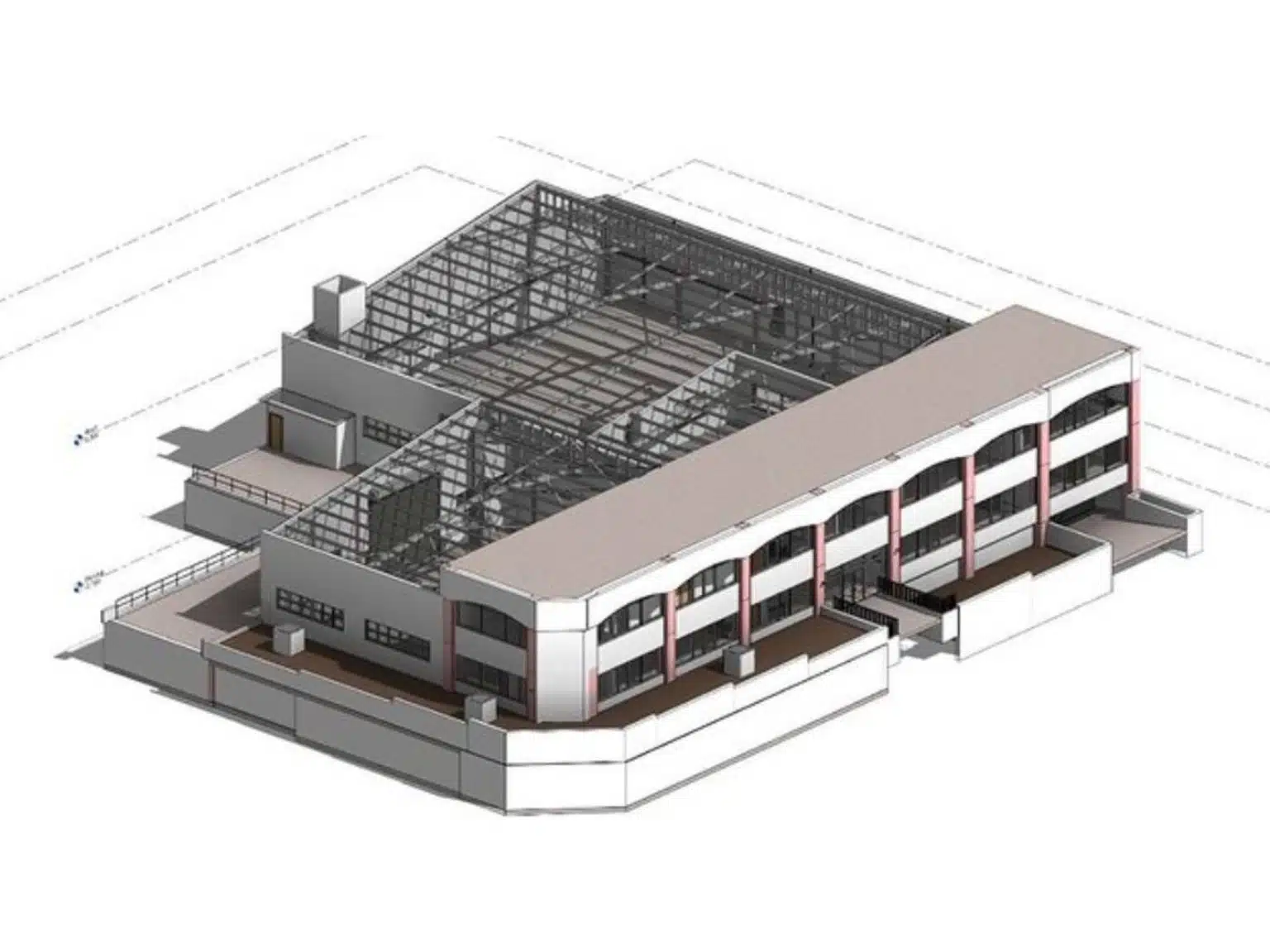 I'm sure you already know all about 3D laser scanning and how it helps Architects, Engineers and Construction Managers cover more ground and gather accurate on-site information in record time. But seldom do we make the most of this new technology without a little helpful advice.
In order to realise the true benefits of 3D laser scanning, you need more than just the physical instrument, i.e. the 3D laser scanner. This is just a small piece of the laser scanning solution and without the associated workflows, skillset, software and methodology, you'll find the equipment isn't very useful on its own. 
LiDAR scanners are still quite new for architecture, engineering and construction (AEC) professionals. And most project managers find themselves looking up reliable sources online to learn all about how to hire 3D laser scanning services in Australia.
Well, your search ends here. Here are 6 points to consider before you hire 3D laser scanning services for your next project.  
Our Project Portfolio
A few of our past projects from our years of experience of working with 100+ clients in AEC Industry carrying out 3D Laser Scanning, modelling, volumetric calculations, aerial inspections, mapping & contour surveys, aerial land surveying, photomontage and much more.
For instance, leveraging the scanner by integrating it with BIM software can ensure that the 3D data is accessible and shareable across various platforms as required by your team's workflow.
While the right person with relevant AEC industry expertise can make the best use of the technology for your project, a less experienced one might make your project go afoul with cost overruns due to site revisits or more commonly, data errors and mistakes.
Let's find out what 6 pointers you need to look out for before you hire 3D laser scanning services in Melbourne.
Is the company experienced in surveying and laser scanning?
This is kind of an obvious point but something that a lot of us often forget about. Did you hire 3D laser scanning services that have ample experience in both surveying and laser scanning? 
Surveying involves taking precise measurements, called observations of the built environment and then transposing these observations into 2D drawings and plans. With 3D laser scanning a Surveyor is able to take millions of laser point measurements and convert them into a point cloud. This point cloud is a 3D model of the scanned area as represented in 3D space. 
This is then processed into 2D plans or 3D models for architecture, design, engineering and similar applications and involves careful data quality control by way of independent checks to ensure the point cloud and subsequent maps and models are accurate and level.    
This specific experience and industry background ensure that your laser scanning surveyor has ample industry experience and credibility to handle your project. 

From 3D laser scanners to point clouds to 3D models
Once you have verified the credibility of the 3D laser scanning company and surveyor, talk to them about the previous projects they've worked on.
Do your own research before you hire 3D laser scanning services in the neighborhood.
This has two key advantages: 
You get a fair idea of their industry experience in your area of work 

It gives you a chance to define the scope of your project as well. 
Most laser scanning and surveying companies will be more than happy to share their portfolio with potential clients. You can do some extra research and look up case studies, white papers or reviews online as well to get an in-depth idea about their laser scanning and surveying services.
Pricing packages to suit your business
Plans with inclusions for Drone Inspection, Land Surveying, 3D Laser Scanning, Drone Photography & Videography. Get custom quote for your specific requirement.
Is it an indoor or an outdoor location? 
One of the first things a surveyor will ask is- where is the project located? 3D laser scanners can be used for both indoor and outdoor spaces. 
However, depending on the site, the laser scanning equipment might vary. Outdoor spaces are vastly different when compared to a building's interiors and involve a different scanning methodology and/or equipment. 
Sometimes the surveyor would usually request permission for a physical site visit to assess the site before taking up the project. Or, if this isn't possible, will request as much information as can be provided on the site, scope of work and existing conditions. 
The site assessment gives the surveyor a fair idea of the laser scanning equipment and resources needed to complete the scope of work.
What kind of deliverables do you expect?
Every project has its unique requirements and expected outcomes. I would recommend you brainstorm with your team and identify these goals before you hire 3D laser scanning services in Australia
The deliverables refer to the end result you expect after the 3D laser scanning is done.
Some builders and architects use laser scanning to create 3D models of their building projects. These 3D models are then used to design, modify and plan the resultant works.
These models are also used to attract investors, inform stakeholders and build attractive marketing or advertising campaigns using 3D visualisation and renders. 
Project Managers can use 3D models to track the progress of the building project, identify errors in real-time and resolve them ASAP. 
A good laser scanning or surveying company will not only convert and process the data collected by laser scanners to generate 3D maps and models but also offer 3D visualisation and virtual tours. 
These visualisations allow the viewer to tour and navigate the built environment in an interactive 3D vi

Have a custom requirement ?
Get a quick estimate for your specific project requirements with listed inclusions/exclusions.
What BIM software is used to process point cloud data?  
3D laser scanners save site data as a point cloud. These point clouds are then transferred and processed into a BIM or building information model. BIM is basically a software application wherein these point cloud images are converted into a building or structure with various layers of information. 
Ask the surveyor about the BIM software used to process site data. Opt for a surveyor who delivers the site images and videos in the format of your choice and compatible with your current workflows. 
The 3D model file format depends on where and how you plan to use the model. For many clients Autdesk Revit and Recap (.rvt and .rcp file formats) are the most common formats requested.

Is the surveyor covered with appropriate insurance? If yes, then what's covered?
Talk to the land surveyor about their insurances including workcover insurance. This basically covers any on-site damages, worker injuries and third-party damages that occur during work. 
Workcover insurance also covers healthcare and medical expenses of the workers who are injured during the job.  
Most companies will hold valid Public Liability Insurance. Public liability insurance covers third-party claims of damage or injuries.
The bottom line
3D laser scanning is no longer just a "nice to have" tool. It has quickly become an indispensable part in many construction, renovation, fit-out and refurbishment projects. I hope that these pointers will guide you towards making an informed decision and select the right 3D laser scanning service. 
This can be an involved process for clients who are still new to ever changing technologies we use for 3D laser scanning and modelling. 
That's why we offer a comprehensive first call to not only clarify all your questions but also inform you of the overall process and what you should be prepared for.
Please feel free to reach out to our team at Avian to help you with your laser scanning and surveying requirements and see the benefits our knowledge delivers.
Have a question for us ?
Our team is eagerly waiting to know about your queries. Please call us at the number below during business hours and our team will help you out.