High accuracy land surveying in Ballarat
Land surveying in Ballarat
Full scale land surveying services in Ballarat
Onsite surveying to identify fences, boundaries, adjoining properties, underground drains and utility services
Determine subdivision of existing land into smaller parcels with accurate onsite land surveying services. 
Using drones to measure site volume, elevations and generate topographical maps to highlight local vegetation.
Trusted land surveying in Ballarat
Cadastral Surveys | Quality Assured | Fast turnaround and reliable
At Avian, we inspect and measure land parcels in Ballarat. Our team has covered construction sites, building projects, mines, quarries and other industries. We manage the entire process for you—starting from onsite land surveying and terrain mapping and ending with drafting 2D plans and digital maps to 3D modelling. 
Here are some land surveys we can cover: 
Title and Boundary surveys: to validate land boundaries and fencelines

Application surveys: to verify land acquisition documents 

Monitoring surveys: to detect damages & surface movements

Site features and levels: to identify topography and site elevation profiles

Site analysis survey: to capture areas within 50m radius of the site

Large land maps: Large land areas for terrain, elevation and flood maps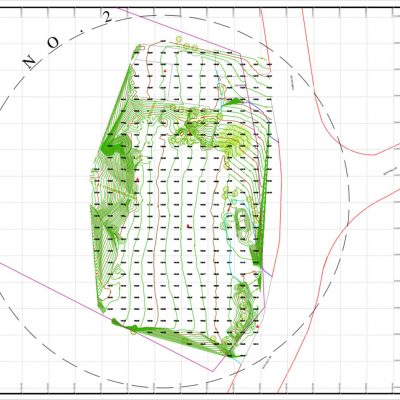 Land Surveying techniques for accurate site measurements
The land surveying equipment varies from project to project. Some other factors that affect this decision are: 
Survey accuracy levels

Site access terrain and vegetation 

Deliverables requested and outcomes 

Where is the survey data used?

What is the survey data used for?
A typical land surveying project would involve the following tools and platforms: 
A Surveying Total Station

A GNSS/RTK Rover

A drone and camera 

Markers and surveying pegs 

Tripods and stands 

High storage devices and memory cards

Redundancy equipment
Our team of surveying experts conducts an initial site inspection to determine the workflow and methodology to apply to the site area. This is in addition to the preliminary desktop analysis of the site location conducted beforehand. Based on these insights, we use a combination of surveying, laser scanning and drone technology to capture the required measurements and observations whilst onsite.
$20M public liability insurance
Includes commercial protections,  Work Cover insurance and up to $1m professional indemnity.
Local Ballarat operations
We deploy drone surveying services in Ballarat and the surrounds within hours with local land surveyors, including neighbouring towns quarries and commercial sites etc.
Qualified and experienced land surveyors
Our surveyors are both Licensed and Qualified for Cadastral Land Surveying and have over 5 years industry experience.
We don't only provide you with 2D plans but give your project a unique touch with 360 virtual tours, 3D Models or Architectural Renders.
Easily integrated to existing workflows
The data we provide is compatible with your existing workflow systems including applications like CAD, Revit, Civil3D and Microstation
Our teams all hold valid CWCs and RIWCs needed to safely work in construction and rail project worksites.
Capture, interpret and present site data with 3D visualisations
3D laser scanners, also known as LiDAR scanners save the raw data as point clouds. These point clouds consist of millions of data points which can be merged, manipulated, coloured and converted into different file formats.
The point cloud can be processed in CAD, BIM or visualisation applications depending on your unique project needs and outcomes.
From construction sites to warehouses and residential renovations, you can capture it all via our 3D laser scanning services in Melbourne.
Here are a few advantages of 3D laser scanning you should know about:
Quick and easy site data collection 

Minimum disruptions onsite 

Eliminate revisits

Easily detect issues and minimises risks 

Helps architects identify design errors 

Assists with asset management and condition

Real-time worksite inspections 

Visualize real world data in 3D Space
Get in touch with our team at Avian about 3D Laser Scanning and we'll take your project to the next level!
We cover these popular areas in and around Ballarat
| | | |
| --- | --- | --- |
| Land surveyors in Ballarat Central | Land surveyors in Alfredton | Land surveyors in Buninyong |
| Land surveyors in Delacombe | Land surveyors in Ballarat East | Land surveyors in Minors Rest |
| Land surveyors in Ballarat North | Land surveyors in Cardigan Village | Land surveyors in Soldiers Hill |
Contact the Avian today to discuss your land surveying project
FAQs about Land Surveying in Ballarat
We have answered some common questions AEC clients have about our land surveying services in Ballarat.