High accuracy land surveying in Ballarat with drones
Full scale land surveying services in Western Australia
Using drones to identify fences, boundaries, adjoining properties, underground drains and utility services
Using drones to scan buildings and capture indoor and outdoor data within a 50m radius from the site
Using drones to measure site volume, elevations and generate topographical maps to highlight local vegetation.
Trusted land surveying in Ballarat using drones
High volume surveys | Reduce risks | High-resolution drone footage
At Avian, we inspect and measure suburbs in Ballarat. Our team has covered construction sites, building projects, mines, quarries and industries. We manage the entire process for you—starting from piloting drones and ending with 3D modelling and digital mapping. 
Here are some land surveys we can cover: 
Application surveys: to verify land acquisition documents 

Monitoring surveys: to detect damages & surface movements

Site features and levels: to identify topography and site elevation 

Site analysis survey: to capture areas within 50m radius of the site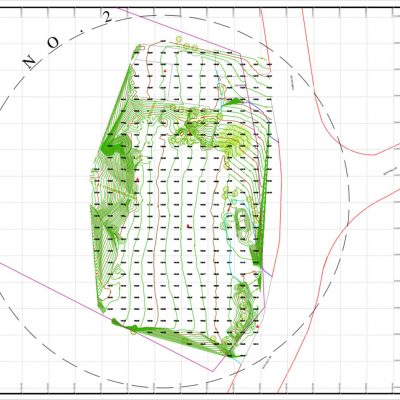 Land Surveying Instruments for accurate site measurements
The land surveying equipment varies from project to project. Some other factors that affect this decision are: 
Survey accuracy levels 

Deliverables requested by client 

Where is the drone data used?

What is the drone data used for?
A typical drone surveying project would involve the following tools and platforms: 
A drone (multirotor, VTOL or eVTOL)

An HD camera 

Markers and surveying pegs 

Tripods and camera stands 

High storage devices and memory cards

Photogrammetry software 
Our team of drone experts conduct a physical inspection to measure the size and scalability of the project. Based on these insights, we either send a drone pilot or a team of drone experts for the job.
$20M public liability coverage
Includes commercial protections- workcover insurance and up to $5m professional indemnity.
Covers necessary CWCs and RIWCs needed to operate drones over railway tracks and project sites.
Full CASA-licensed operators
Local land surveying experts from Ballarat licensed by CASA with approvals for operations outside CASA SoCs.
Our team is trained to process drone footage in photogrammetry software and create 3D maps. 
Integrated to existing workflow
The drone videos and images we create are compatible with your existing workflow systems.
We deploy drone surveying services anywhere in Ballarat within hours, including goldmines, quarries etc.
Capture, interpret, present site data with drones
Data accuracy is the crux of any land surveying project and we at Avian deliver precise site measurements up to 0.1mm! 
Here are some measures we take to ensure that land surveying in Ballarat sites are accurate: 
Regular worksite assessment 

Short and long term monitoring of assets

Flying drones on clear sunny days for optimum results 

Using the best quality drone equipment and HD cameras

Transparent reporting of everyday site activities 

Drone data compatible with existing workflow systems
We cover these popular areas in and around Ballarat
| | | |
| --- | --- | --- |
| Land surveyors Mildura | Land surveyors Stalwell | Land surveyors Horsham |
| Land surveyors Cranbourne | Land surveyors Bendigo | Land surveyors WA |
Contact the Avian today to discuss your land surveying project