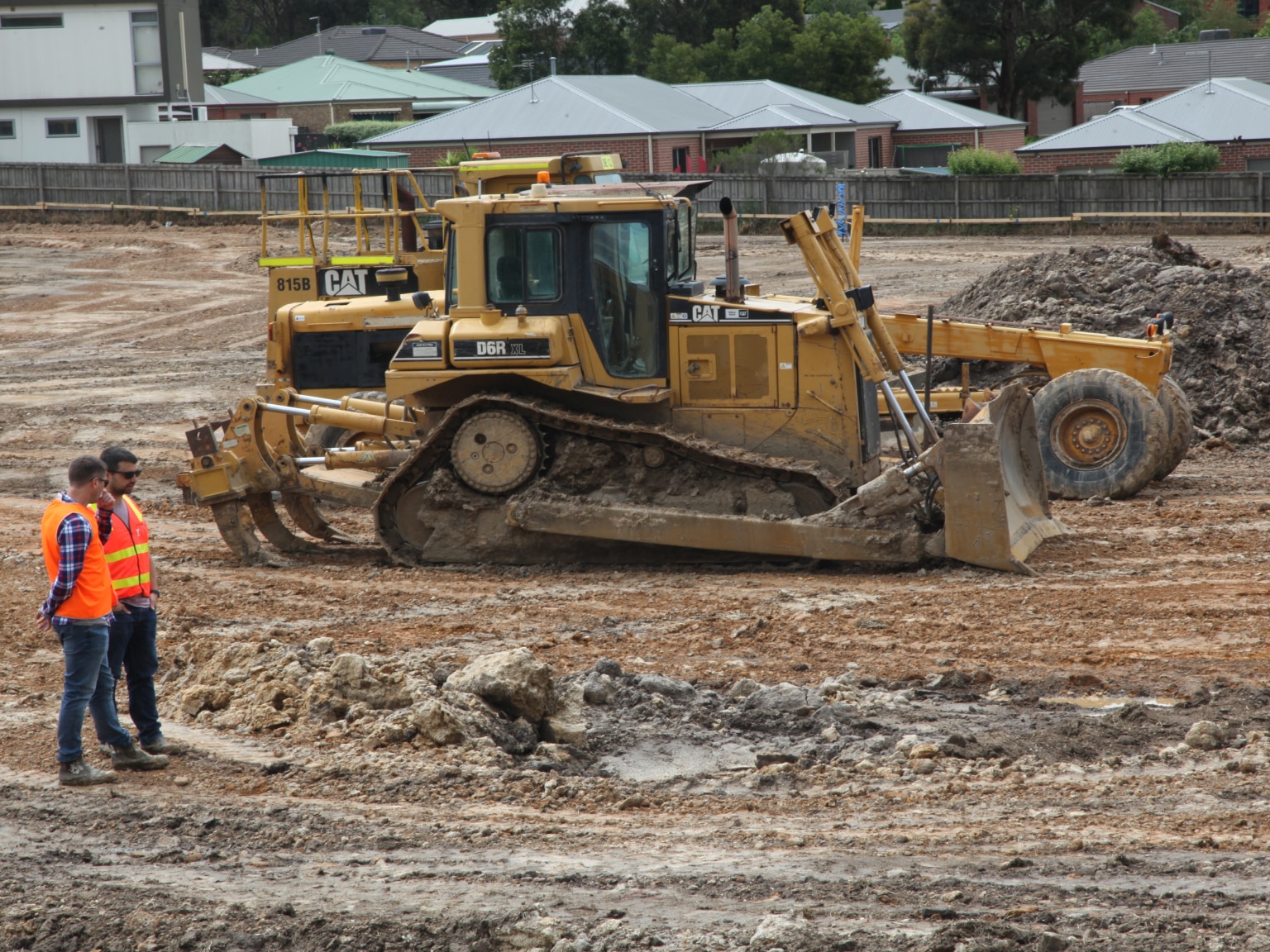 Professionals working in the Australian mining sector have quickly realized how drones are a game changer. Drones add significant value to the mining industry in terms of data accuracy, site efficiency and worksite safety. 
With drones, site engineers can capture both terrain and subterranean information deep underground, to give an accurate 3-Dimensional perspective of the mining operations. Ultimately, you don't have to send people underground and risk their safety.. 
Drones have become especially popular over the past decade, leading to more developments in thermal imaging, LiDAR mapping and digital terrain mapping. 
Along with the mining sector, drones have also steadily boosted the construction industry in Australia. More and more companies are shifting to UAVs for their project surveying and mapping needs. 
And that' s just the tip of the iceberg! There are endless possibilities when it comes to utilizing drones in construction, mining and other industries. 
Let's find out what the future of construction drone mapping looks like for mineral surveying. 
Our Project Portfolio
A few of our past projects from our years of experience of working with 100+ clients in AEC Industry carrying out 3D Laser Scanning, modelling, volumetric calculations, aerial inspections, mapping & contour surveys, aerial land surveying, photomontage and much more.
Drones in mineral exploration 
One of the early adopters of drones, according to a report in 2018, was BHP Billiton who used advanced drones equipped with military-grade cameras to capture aerial footage and create 3D maps of mine sites. 
And why is that?
Well, drones give surveyors access to real-time footage of the mining operations and cover vastly more ground than a vehicle. This makes on-site inspections easier and faster across the entire mining site. Areas that need rectification or repairs can be identified quickly and repaired sooner, resulting in increased safety and reduced risk of interruption to the mining operation. 
BHP first turned to using drones sometime in 2015 at its Queensland sites. And since then, drones have become a popular replacement to the more traditional mining techniques across several sectors in Australia.
Pricing packages to suit your business
Plans with inclusions for Drone Inspection, Land Surveying, 3D Laser Scanning, Drone Photography & Videography. Get custom quote for your specific requirement.
Benefits of Drones for Mineral Surveying
There are many technical applications of using drones in mining exploration. From blast monitoring and gas detection to 3D modelling and LiDAR scanning. Drones, in general, get things done faster around the mine site and deliver greater precision in terrain mapping and modelling due to the low altitude flights. Even underground, drones have proven to be a valuable addition to the fleet for LiDAR mapping of mine shafts and tunnels. 
Let's talk more about the on-site benefits of drone mineral surveying and how these flying machines make a difference on the ground (or in this case, underground!)
Stockpile Management 
In any open pit mine or quarry, you will often find large and uneven stockpiles or pits. These stockpiles and pits often contain huge amounts of material that needs to be transferred from place to place. Holes in the earth can be filled and piles on the ground can be sold. It all equates to calculations of cost or revenue at the end of the day.
Another thing to note about these stockpiles is that they are usually uncovered. This means that you need to keep an eye on them to ensure they're not damaged. After all these stockpiles are converted into currency somewhere down the supply chain. 
With drones, you can easily gauge the size of the stockpile and estimate the volume with greater precision than a surveyor on foot.
This is a far better alternative than the traditional GNSS surveying. Plus, the fact that the drone doesn't need to walk the ground and saves a lot of time only adds on to their appeal. 
UAVs are popular for reducing manual involvement and boosting on-site safety. 
With drones, you can also get most of the data you need with just one flight. This reduces the time and risk of surveyors having to walk into the pits or around the stockpiles to take measurements.
Better inventory maintenance  
With drone mineral surveying, you also have better access to the quarry without having to actually move around the place. You can even access the entire mine site or quarry and data right from your desktop!
Drones capture and directly stream real-time images and data to your computer. You can keep an eye on all the operations without leaving the office. This includes auditing on-site materials, checking productivity, and monitoring procedures. 
With aerial mapping you can reconstruct the area and create accurate 3D maps and models of the quarry or mine site. 
Plus, the fact that drones use repeatable data gathering helps engineers with periodic calculations and gathering reliable and repeatable data. This is crucial for year-end inventory management and financial audits. 
With drones, you can increase the frequency of inventory audits and financial reports which can make or break your bidding proposals to potential investors.   
Have a custom requirement ?
Get a quick estimate for your specific project requirements with listed inclusions/exclusions.
Real-time site mapping 
Given the speed at which inventory audits are now conducted, you can expect more regular data collection. This is a cost-effective alternative to more traditional inventory management, giving you access to real-time data on a weekly, monthly or quarterly basis.
Real-time site mapping not only helps surveyors calculate site data but also forecast the volumes to be moved, sold or purchased. 
Running regular data collection improves on-site operational management and decision making while also reducing workplace risks.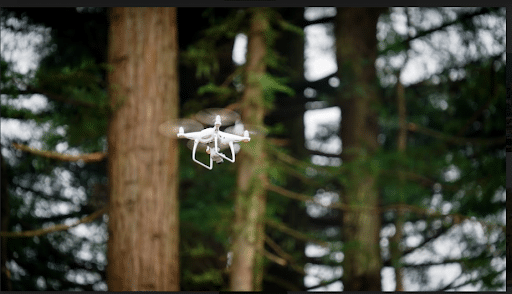 Hazard identification 
With drones, surveyors can easily spot any hazards or potential risks inside the mine or construction site or quarry. 
Oftentimes, there are high-risk areas inside the mine or on the edge of roads where embankments can suddenly collapse, trapping all the workers underground or causing heavy machinery to become stuck.  
With drones, you can detect changes in the terrain and underground, thereby preventing the risk of any injury or even worse. 
Drones can also save resources and manpower that you can allocate to other pressing tasks on the project. 
Other uses of drones in construction 
Drones are not just limited to capturing aerial photographs. You can also apply them to other aspects of the mining operations.
For instance, drones are used to plot areas surrounding the main operations and outside the quarry.  This can include surveying the roadways, water bodies and other nearby landscapes. 
Aerial images of the site help surveyors get consistent visual assessment of haul roads. These insights provide an estimate of the state of the road that delivers raw materials to the operation. 
You can then visualise the sharp slopes, turns and angles of the roads surrounding the site and design the required access or modifications to existing surfaces.
It helps you optimize the haul roads, calculate the time taken for the raw materials to reach the site, cut down on fuel costs and do so much more. 
Drones also help you ensure that the roadways to, from and within the site are not damaged and that there are no hazards along the route.
Hire the best drone professionals 
Avian is a full service professional solution. Our professional drone experts can help you every step of the way, from determining the best dataset to compliment your project outcomes to on-site setup, data collection and data processing for useful and meaningful insights into your operations – we got you covered. 
If you are looking for land surveying services in Melbourne, please contact our local team and they can help with your requirement.
Book an appointment with us today and let your business soar! 
Have a question for us ?
Our team is eagerly waiting to know about your queries. Please call us at the number below during business hours and our team will help you out.