Drone inspections are an efficient, cost-effective and safer alternative to manual inspections on buildings, roofing, bridges and towers. Plus, drone inspections can provide insights into the existing conditions that a traditional inspection could overlook. 
According to an article on building inspections by Houspect Victoria 
"Building inspections using drones eliminates most of the danger for the inspector, as roofs and other difficult to reach areas are inspected from a safe distance. There are other benefits to using drones for building inspections, including producing detailed, accurate photos of inspection areas instantaneously."
Commercial Drone Inspections in Melbourne 
However, drones are not a replacement for qualified building inspectors and building surveyors. In the right hands, these agile and precise aerial cameras are an essential tool to make the job of a building inspector safer and easier.  
Our Project Portfolio
A few of our past projects from our years of experience of working with 100+ clients in AEC Industry carrying out 3D Laser Scanning, modelling, volumetric calculations, aerial inspections, mapping & contour surveys, aerial land surveying, photomontage and much more.
Drones help commercial dilapidation surveys by reaching difficult to access positions at heights, over water and underneath eaves and gutters. This saves time moving ladders, cranes or access equipment around to simply get a visual observation of the surface.
With commercial dilapidation surveys on-site inspectors and engineers can conduct detailed site analysis of existing conditions using aerial asset inspections to check the condition of the building before carrying out repairs, renovations or rectification work. This information informs maintenance planning and repairs as a more accurate budget can be established given the information gathered by the drone inspection.
A dilapidation survey is focussed on checking the building for any structural errors, damages or leakages that existed before starting any major works. It helps the project prepare budgets, forecasting and comparison reports to show clients the extent of the problem and to demonstrate the work done by the maintenance and repairs.
At Avian, we have an experienced drone inspection team who can assist and record dilapidation surveys in the Melbourne and Sydney area using cutting edge drone inspection and surveying techniques. 
Read on to know more about dilapidation surveys in Australia.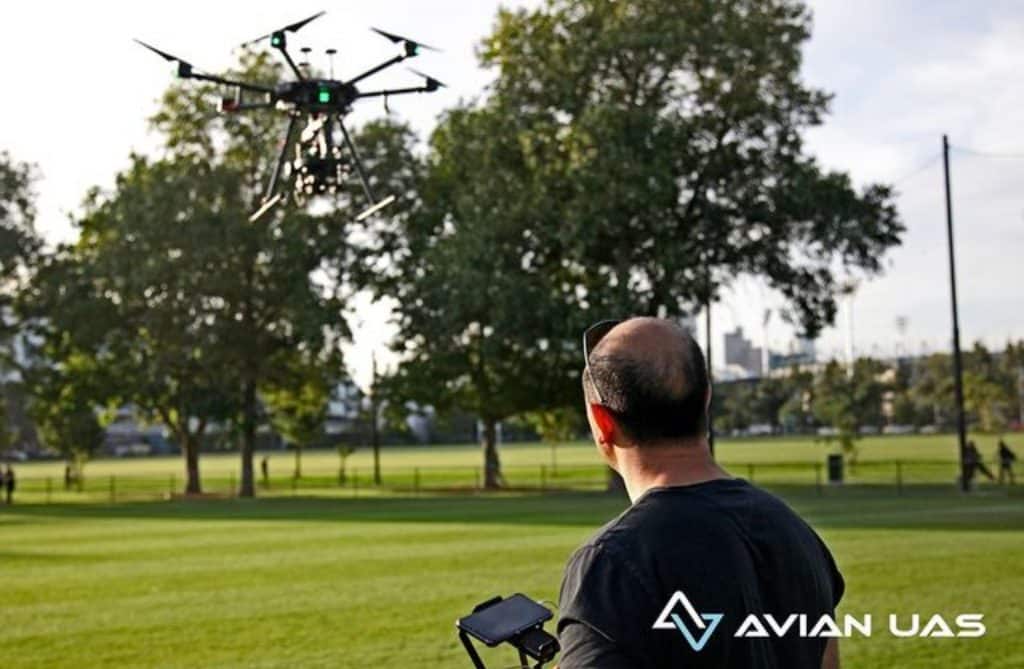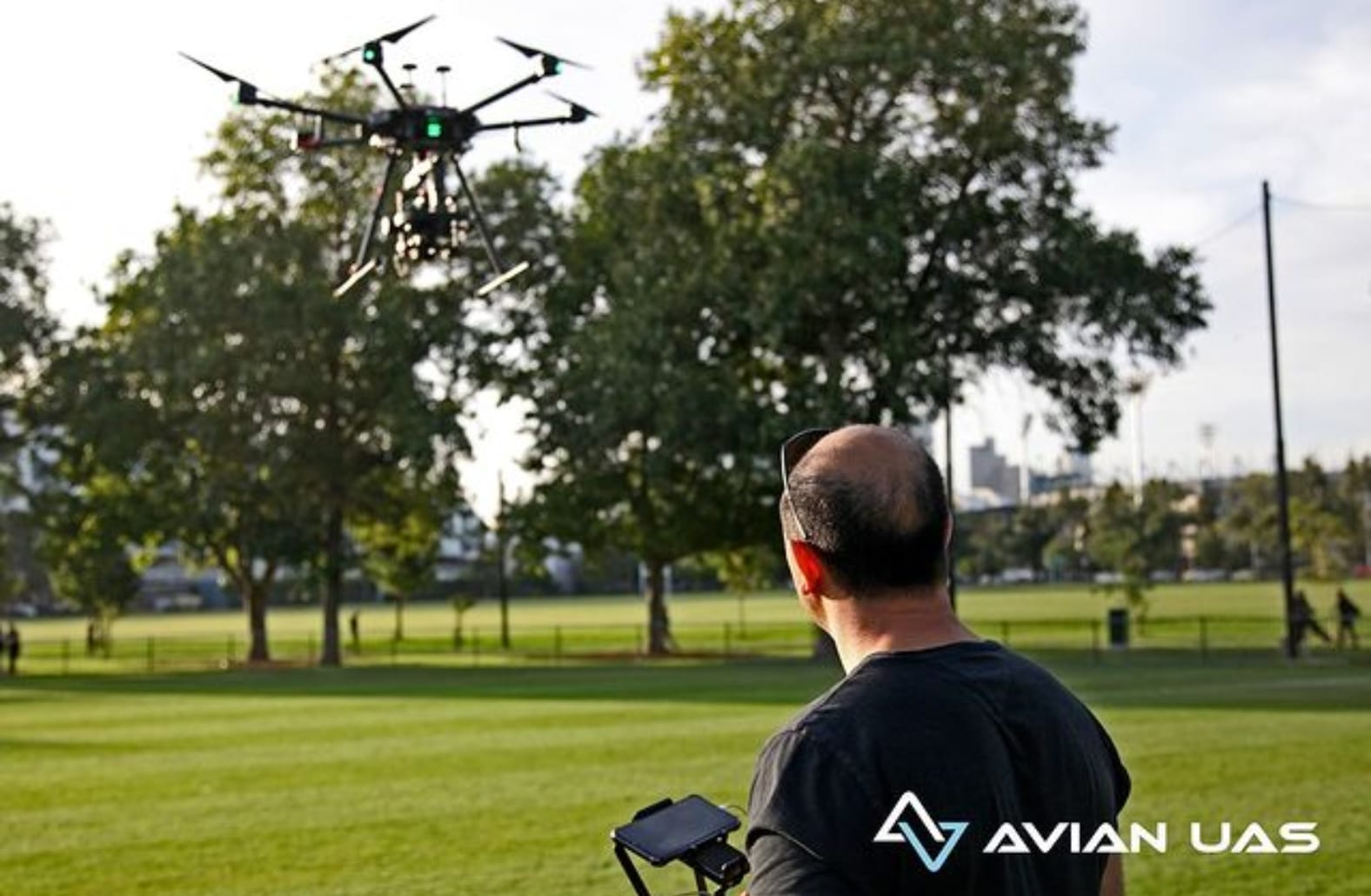 Why use Drones for Commercial Dilapidation Surveys? 
Drones can cover larger areas and reach dangerous positions easily, saving you a lot of time and risk. What's more, drones can be equipped with thermal imaging, LiDARs and zoom cameras and are even suitable for indoor inspections.
We have worked with many building inspectors, building managers, insurance assessors, builders and engineers helping them with facade, roofing and building inspections. 
You can check out this insightful case study wherein we have covered one such experience of how our team helped a renowned building management client conduct a successful building condition inspection survey of a high-rise residential building. 
Using drones, you get an edge over the traditional inspection methods. Here are some ways you benefit from using drones for dilapidation surveys in Australia: 
Get immediate insights about the condition of the building 

Keep track of defects and damage over time 

Reduce the risk of on-site accidents and injuries 

Streamline communication between the building owners/managers and contractors 

Identify structural errors and rectify them in real-time 

Build 3D maps and models of the building 

Overlap old and new survey reports tracking progress

Create maps, models and videos for better site access planning

Save time and costs on traditional inspection methods
Pricing packages to suit your business
Plans with inclusions for Drone Inspection, Land Surveying, 3D Laser Scanning, Drone Photography & Videography. Get custom quote for your specific requirement.
What do I Need Before a Dilapidation Survey? 
A building inspector needs to assess the project and building to provide a quotation. Any existing (as-built) drawings or plans assist with planning the job and scheduling the dilapidation survey. In my experience working with building owners, I know of some essential items required before starting drone inspection services in Melbourne.  
As-built Drawings or Plans of the building

Access conditions or restruictions, if any

Address of the property

File formats and reporting to be delivered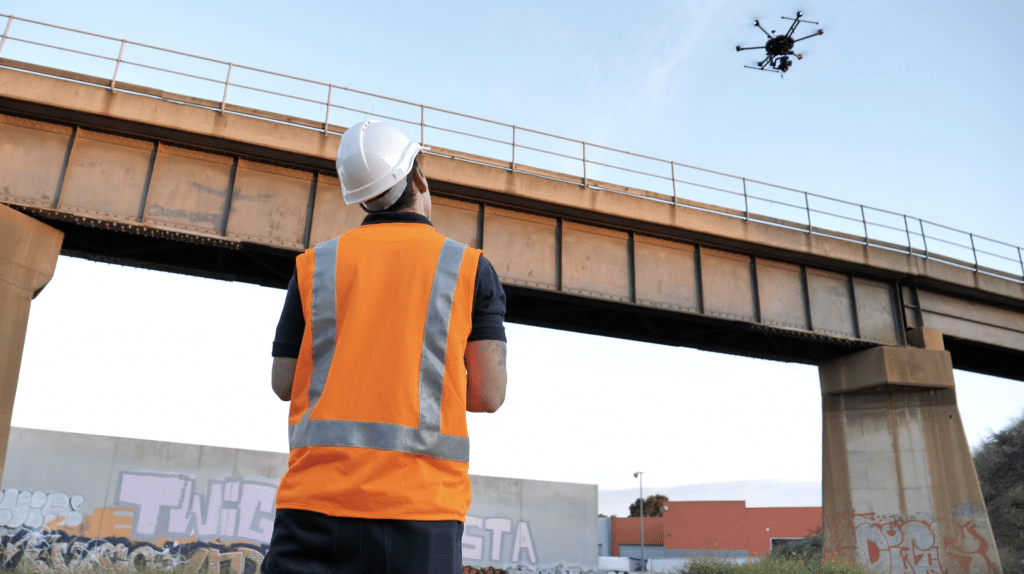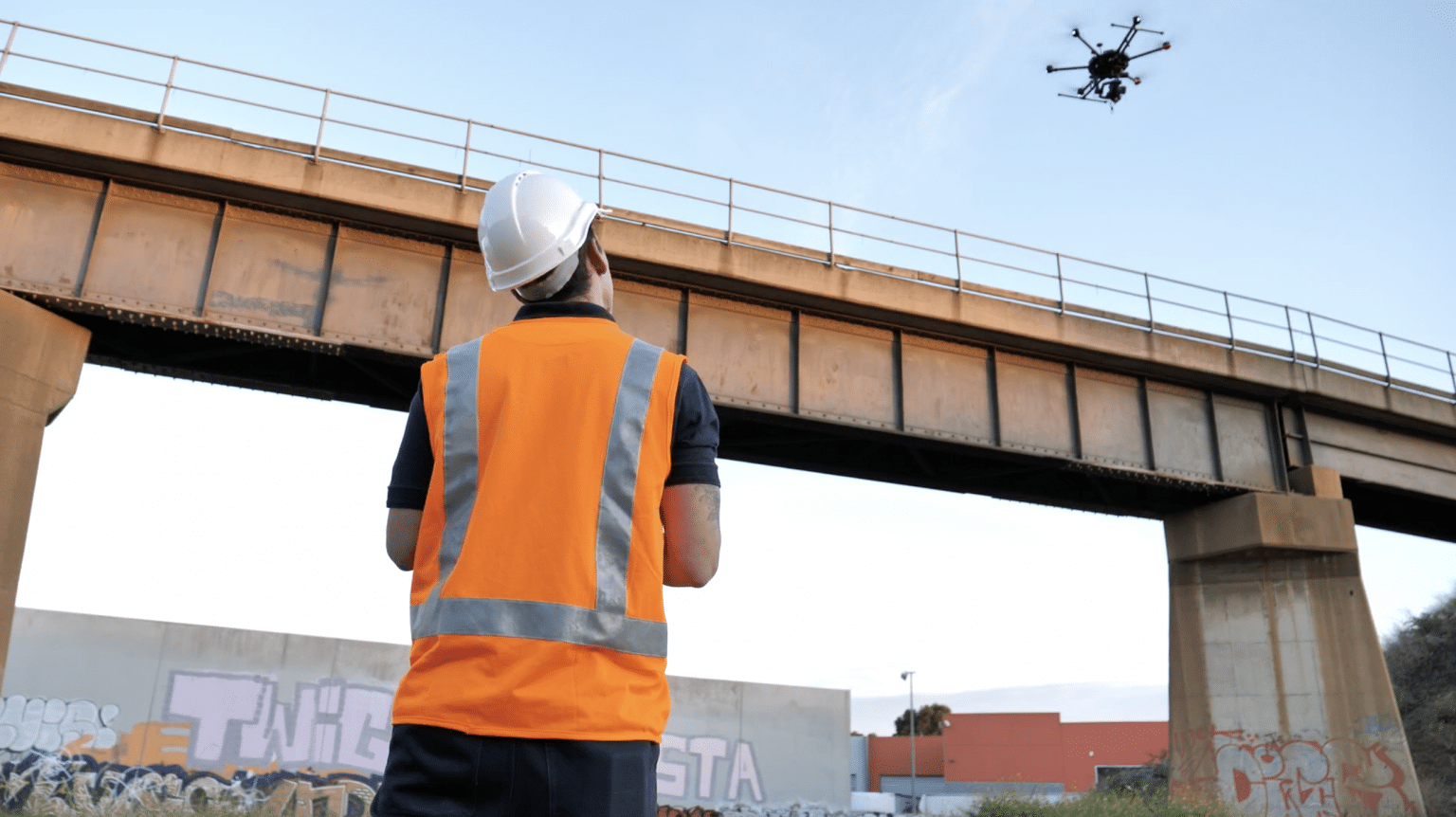 Defining the Scope of the Dilapidation Survey 
Once you have booked a consultation with us and shared a brief about your project requirements, we will review the site, project and conduct a preliminary quote. This may involve a site visit to assess the building and surroundings. 
The team conducts a detailed desktop analysis to get more insight into the site, results and overall job scope. Depending on these details, we create a dilapidation survey cost estimate. 
We have a detailed blog that covers our drone survey prices in detail, which you can check out here.  
Have a custom requirement ?
Get a quick estimate for your specific project requirements with listed inclusions/exclusions.
The Dilapidation Survey Checklist 
A dilapidation survey lays the foundation of any building renovation or property development project. I recommend AEC professionals hire a reliable drone services company for the job instead of using an in-house drone as the results differ dramatically. A simple example is a drone services company use 30x zoom lens cameras or LED lighting on the drones to illuminate the target areas for the drone inspection. 
Here are some things you need to look into before hiring a drone services company for dilapidation surveys in Australia: 
Check if the drone operator is

CASA certified

and

CASA registered

Check if the drone operator has the necessary cards and permits 

Check if the drone company offers WorkCover insurance to cover staff injury 

Check if the drone company has valid insurances for drone operations

Check if the drone company has worked with AEC clients in the past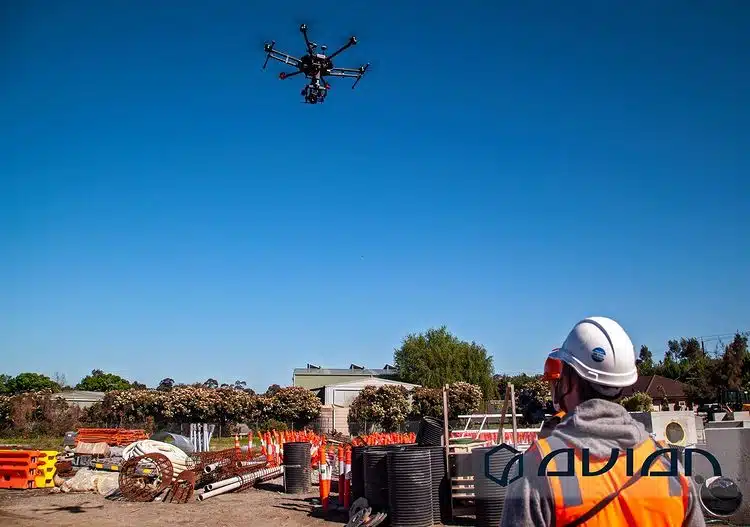 What is a Dilapidation Survey Report? 
A dilapidation survey report records the data insights gathered from the drone survey. A few things covered in a dilapidation survey report are: 
Project methodology

Defect referencing or indexing to locate the defect on the building

Inspecting external walls, roofing, downpipes, gutters, chimneys etc.

Condition of the building facade, retaining walls 

Rooftop inspections including a roof map
The report's length depends on the property size and scope of the project. We also cover the connecting pipelines, tunnels, and roads within the property boundaries in some dilapidation survey reports.  
How does Avian Help Building Inspectors Conduct Detailed Dilapidation Surveys in Australia? 
At Avian, we offer more than a simple drone survey. Our team comprises experienced drone operators who have safely managed complex inspection tasks and who have ample experience working on building inspection operations.
We understand the specific Dilapidations Protocol and Civil Procedure Rules (CPR) that will safeguard you against any legal obstacles and lawsuits in the future. 
We provide the following additional services other than the standard dilapidation survey: 
End-to-end project management including obtaining the required permits and approvals and traffic management

Defect referencing and indexing for streamlined desktop analysis

Software inspection portal to assist building inspectors with dilapidation reporting 

Provide 2D maps or 3D models of the building and surrounds for context or defect referencing
Book a free no-obligation consultation with us today, and our team will help you conduct a successful dilapidation survey in Australia! 
Have a question for us ?
Our team is eagerly waiting to know about your queries. Please call us at the number below during business hours and our team will help you out.