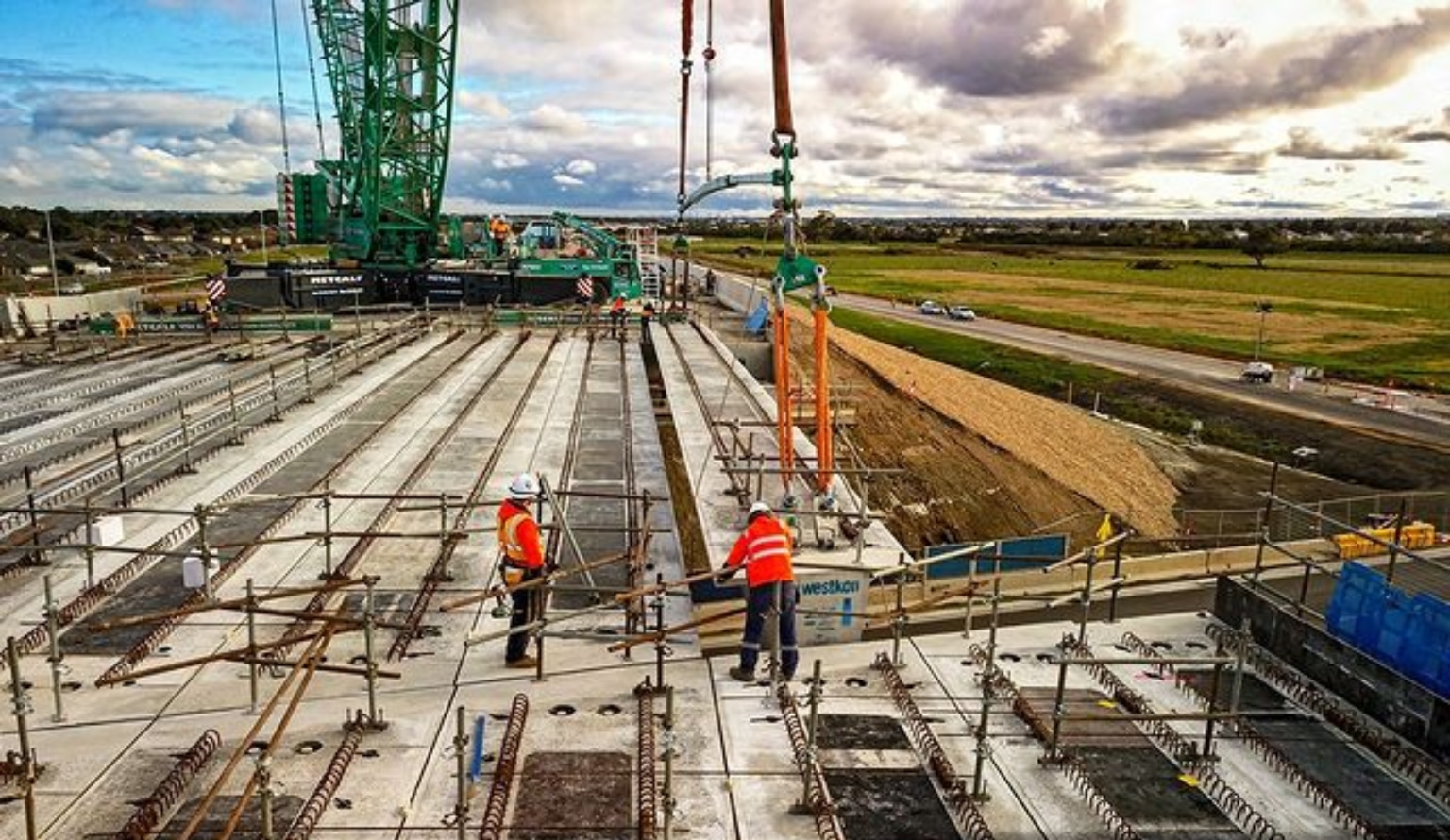 Looking for a reliable land surveyor for hire? Be wary of hiring the first land surveyor who pops up in your search results! 
Sometimes, finding a trusted land surveying company in Melbourne can be quite hard to come by even after spending years working on construction sites. I have seen countless revisits made by land surveyors and land surveying companies during the years.
Our Project Portfolio
A few of our past projects from our years of experience of working with 100+ clients in AEC Industry carrying out 3D Laser Scanning, modelling, volumetric calculations, aerial inspections, mapping & contour surveys, aerial land surveying, photomontage and much more.
For starters, clients usually expect land surveyors to "set a benchmark" before starting the land survey. This basically means that the land surveyor basis all measurements off a 'benchmark' or known mark that must be connected to and marked in every survey plan.
To avoid this, we verify the site benchmark against other features on the design plan. You know a land surveyor is thorough when they propose to conduct physical site visits for checking the property dimensions and the scope of the project before quoting their price.  
Here are 5 other things that are often overlooked by project managers when they pick a land surveyor for hire.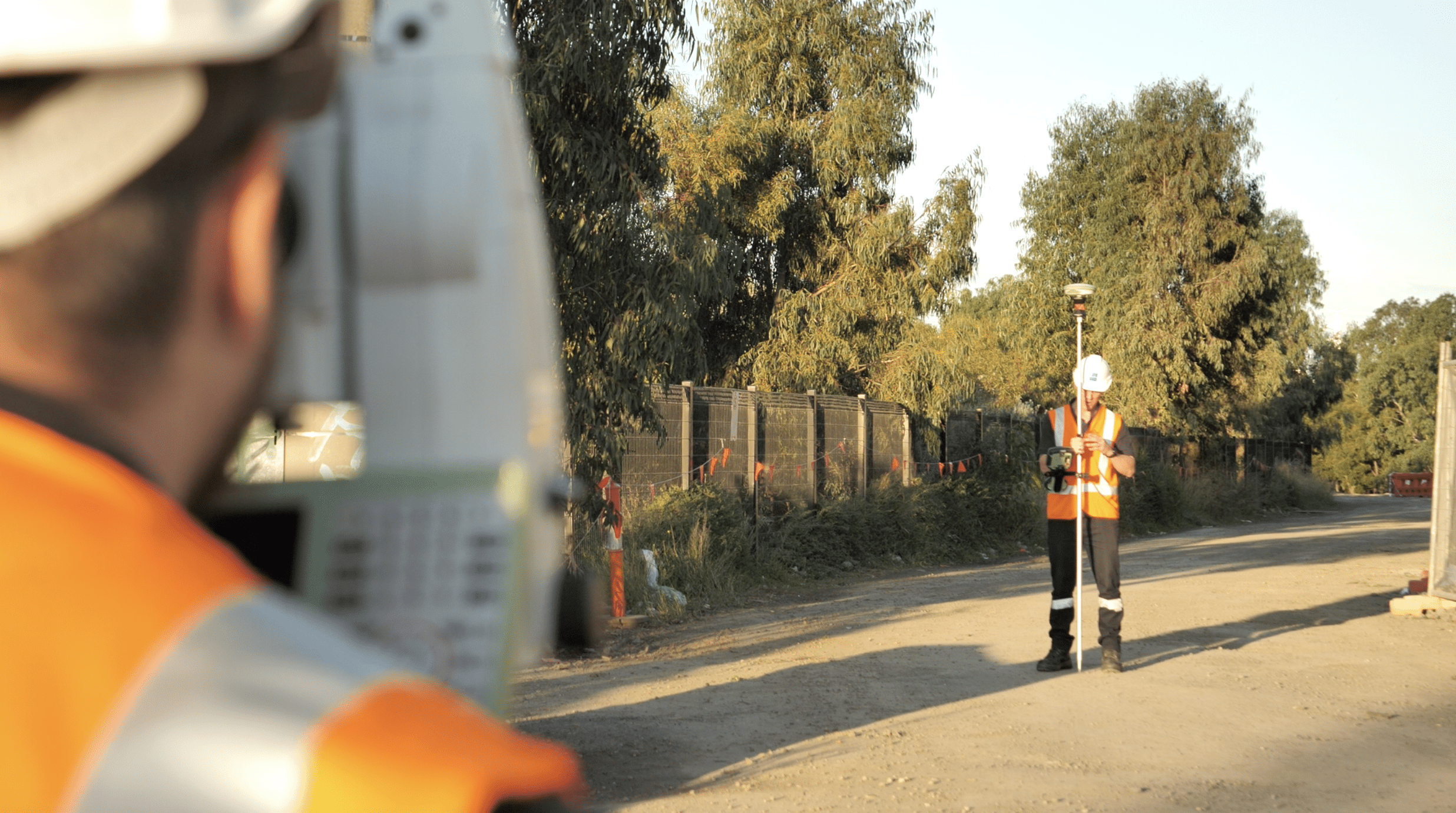 Does the land surveyor have ample industry experience?  
Professional surveyors handle a diverse range of projects, including identification or title surveys, feature or detail surveys, subdivisions, topographical mapping, engineering surveys, construction set out and more. Depending on your needs, you should seek out a surveyor who has experience in the specific type of survey you require. This ensures the best possible outcome of their work. 
At Avian Australia, for instance, we partner with project managers, builders, engineers, architects, construction workers and more. Some of the core questions that you should be asking the land surveyor are:
Are the land surveyors certified and licensed?

Do they have ample experience working in your type of survey? 

How many surveyors would be needed for this project?

Would you need any special permits or licenses for this type of survey?  

Does the surveyor have referrals or partners that can assist in the project?

Are they using the most advanced technologies and equipment available? 
A friendly and accomplished survey team would easily be able to answer all these standard questions.
A reputable land surveying company will also want to show potential clients all the work they have done in the past. A quick Google search will easily give you access to case studies, white papers, e-books and other resources that shed light on their previous projects. 
Pricing packages to suit your business
Plans with inclusions for Drone Inspection, Land Surveying, 3D Laser Scanning, Drone Photography & Videography. Get custom quote for your specific requirement.
Are they using the right tools for the job?   
There was a time when land surveyors had to manually inspect everything around the project location. This wasn't the most efficient option as there are a lot of hard to reach spaces around the property not accessible to the surveyor. 
Today's surveyors use technology to improve accuracy and save time. We use drones, 3D laser scanners, thermal imaging cameras, and a lot of other high-tech equipment to gather measurements across large sites accurately and efficiently. 
Depending on your unique project needs, the surveyor has to pick the right tools for the job. A few standard tools that you can find are: 
Theodolites or Total Stations used to measure angles, distances and record observations.

Global Positioning Systems (GPS) and GNSS receivers for RTK measurements 

Electronic levelling devices to measure and level surfaces.

3D laser scanners that capture millions of points per minute

Drones for photogrammetry and 3D modelling
Modern land surveying companies also have a team of draftspersons who can convert survey observations into 2D plans and drawings. Some of the more progressive surveying and spatial companies, like Avian have a team of 3D modelling experts who turn point cloud data into precise 3D digital models.
The combination of surveying, geospatial and point cloud data is essential for many construction projects and gives the project team more information to work with on existing site conditions for design, engineering, planning and construction management.
Is the land surveyor certified?  
One of the first things you need to verify is whether the land surveyor is registered and certified to manage the project. Land surveyors in Melbourne that conduct cadastral surveys (pertaining to property titles) must be licensed and registered by the Surveyors Registration Board of Victoria. But a surveyor conducting feature surveys, topographical mapping or construction set out does not need to be licensed and registered.
Other than that, you also need to check if the land surveyors have surveying qualifications, experience and verified CWCs or construction white cards which basically allow them to work in and around construction sites.
Have a custom requirement ?
Get a quick estimate for your specific project requirements with listed inclusions/exclusions.
Are they offering workcover insurance and a quality guarantee?
Worksite safety is perhaps one of the biggest concerns for any on-site manager. This is often hard to monitor on busy construction sites and large infrastructure projects.
Using a reputable company that has the appropriate insurances and Workcover Insurance ensures peace of mind and minimum protection from liability and damages.
Talk to your land surveyor about the valid insurances they hold and ask for copies of insurance certificates to know the insurance is current and valid.
Its important to ensure adequate risk management and mitigation planning has been undertaken by the contractor. Some of the questions you could be asking are: 
Is the company insured for third party damages?

Is the company insured for staff and workplace injury?

Does your land surveyor have workers compensation?

What risk management planning is done before visiting the site?

What are some measures taken to ensure survey accuracy?

Do you offer a quality guarantee on the supplied work? 

What are some company safety protocols followed on the worksite 
A good land surveying company would help you understand their risk management and mitigation process to ensure the safety of their staff and the accuracy of their results.
Is the land surveyor within your budget?
And last but definitely not the least, you need to check if the land surveying company has a plan that falls in your budget.
At Avian, for instance, we often plan a physical site visit but at minimum conduct a virtual site visit and analysis and then prepare a customised cost estimate for the client.
A few factors that we consider when calculating this estimate is:
The site area and dimensions

The scope of the project

Desired outcomes

Equipment to be used

Number of surveyors required

Duration of the job

What is the survey data used for?
Also, it is best that you talk to your land surveyor beforehand about any hidden costs or additional expenses that might add to your final bill. This can include additional permits, inductions, title searching, processing or other disbursements.
All this information can be quite overwhelming and can easily add on to your existing duties for the ongoing project. However, considering the impact that it can have in your project and its timelines, it becomes important to have the right person for your specific project requirements.
Our team at Avian works with specialised companies from the AEC (Architecture, Engineering, Construction) industry and as we know your industry, it helps to get your plans quickly into action. Following is a brief video to show more about what we do.
I hope that this checklist would help you ask the right questions to your land surveyor or at least help you find the right one. You can reach out to our team at Avian and get a customised land surveying estimate for your project based on your unique needs.
Have a question for us ?
Our team is eagerly waiting to know about your queries. Please call us at the number below during business hours and our team will help you out.