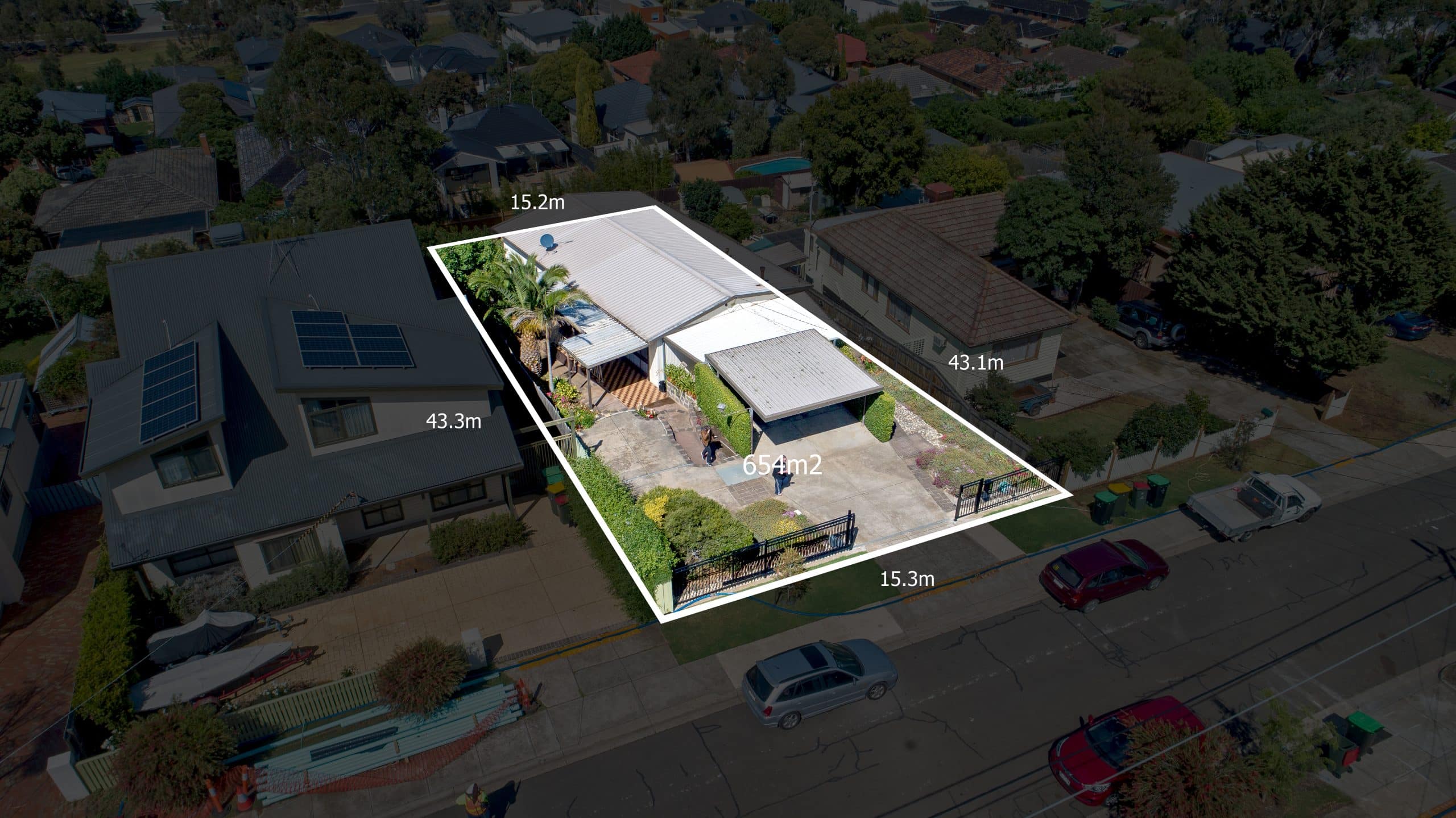 At Avian Australia, our primary focus is to provide the highest level of customer service and unmatched quality in the fields of inspection, surveying, 3D laser scanning, imaging and photogrammetry. It's our focus to provide architects, engineers, and construction clients with data-driven insights about their projects to allow them to make informed business decisions.
And one of the most common questions I get from clients is – how much do land surveying services cost?
Contrary to popular belief, land surveying is not all that expensive. In fact, there is quite a process involved with surveying and property development projects and choosing the right surveying firm saves you a lot of money in the long run!
Combining drone surveying with digital imaging, 3D laser scanning and other technologies can further help you significantly cut down or avoid project costs and increase worker safety.
Here is a detailed costing guide on land surveying in Australia. Alternatively, you can set up a meeting with us to get your project quote today.
Our Project Portfolio
A few of our past projects from our years of experience of working with 100+ clients in AEC Industry carrying out 3D Laser Scanning, modelling, volumetric calculations, aerial inspections, mapping & contour surveys, aerial land surveying, photomontage and much more.
What are your unique requirements?
Every project has a unique set of requirements. Some of our clients need drones for aerial surveying and mapping. Others require 3D laser scanning to survey the as-built environment and accurately replicate the dimensions in a 3D model for design and engineering purposes.
When you book an appointment with our team, we will ask you fundamental questions pertaining to your project that help us to establish your project requirements and provide you with the best option that meets your needs.
Why do you need this service?

What are you specifically looking to do? 

Where are the sites located?

Have you engaged in this type of service or work before?

What are your project timeframes?

What are the next steps once we deliver our work?
The Laws
There are a number of Acts of Parliament and State-based legislation relevant to land ownership and property development and surveyors must have an in-depth knowledge of these Acts and Regulations as they relate to land ownership. Below is a list of the Acts relating to land surveying in Victoria.
Planning and Environment Act 1987

Property Law Act 1958

Subdivision Act 1988

Subdivision (Procedures) Regulations 2011

Subdivision (Registrar's Requirements) Regulations 2011

Surveying Act 2004

Surveying (Cadastral Surveys) Regulations 2015

Survey Co-ordination Act 1958

Survey Co-ordination Regulations 2014

Transfer of Land Act 1958.
What are the Different Types of Land Surveys?
There are dozens of subtle distinctions in land surveying techniques and different types of surveys required for different project needs. Below we have listed a few common types of surveys that you may know or should investigate, depending on your unique project needs.
Pricing packages to suit your business
Plans with inclusions for Drone Inspection, Land Surveying, 3D Laser Scanning, Drone Photography & Videography. Get custom quote for your specific requirement.
Cadastral Survey
Cadastral surveys are used to determine the location of property boundary lines of your property. Also known as Title Boundary, Title Re-establishment or Investigation surveys, this survey is conducted under the provisions and regulations governed by The Surveyor General Victoria and both State 'Statute law' and 'common law'.
Title Boundary surveys in Australia must be performed or supervised by a practicing licensed surveyor and must comply with the regulations and guidelines for performing and preparing the drawings, survey plans and documents.
Boundary surveys capture the perimeters of the property and to identify any encumbrances, easements or restrictions on the Title. This type of survey is primarily concerned with the ownership of land and the definition of property boundaries.
A boundary survey would cost in the range of $900 to $2,500 in Victoria depending on the size of the land parcel and if there are any existing structures on the property. Some parcels of land are difficult to access and traverse due to vegetation, trees or uneven terrain. Some have not been cleared and it is difficult to access the natural surface (ground) to establish property boundaries, hence it will take a surveyor a longer amount of time to complete the survey.
Subdivision or Title Consolidation Survey
Subdividing can be a complex as you need to consider placement of boundaries and services such as gas, water and sewage lines when dividing a parcel of land. 
A subdivision survey (also known as "Title Consolidation Survey") helps ensure that the pipelines, gas and water connections are properly placed within the property. These surveys adhere to the local property planning and land development regulations. 
A subdivision survey can cost from $3,500 and above in Victoria depending on the number of lots to be divided, the size of the land parcel the complexity of the sub-division.
Feature and Level
A feature survey, also known as a detail survey, is a survey to locate all the site features including adjoining property details. This includes establishing the levels on the property and features on or near the site including trees, fences, roofs, gutters, windows, curbs and street details. 
This type of survey gives architects, developers and designers an understanding of the existing features and heights within a property to comply with town planning regulations.
A feature and level survey can cost in the range of $2,000 to $4,500 in Victoria depending on the size of the land parcel and complexity of the sub-division.

Topographic Survey
Topographic surveys provide insight on the terrain, natural surface and other topographical features. This would include the elevation of land, terrain features, depth and size of buildings etc. 
Topographical surveys are typically conducted for creating 3D terrain maps and drawings of the property or land features. At Avian Australia, we usually use 3D LiDAR scanners for these surveys or drones and photogrammetry.
These surveys help determine the environmental conditions in and around the site such as natural surface levels, ground measurements, land depressions etc. 
A topographic survey would cost in the range of $1,800 to $10,500 depending on the size of the land parcel, equipment and overall complexity of the survey.
What types of jobs involve post-processing services?
Once the onsite work is completed and all observations and measurements have been recorded and cross checked. The data needs to be converted into meaningful plans, maps, models or drawings. This of course is a desktop process and takes time to complete to ensure the conversion is accurate. Below are some common types of post production services we offer in the fields of surveying, mapping and laser scanning.
Drafting and Design
Our in-house drafting team converts the surveying data into survey plans, elevations, architectural drawings etc. for planning applications, architectural work or land registry offices submissions.
Point Cloud / 3D Modelling
From our laser scans and photogrammetric point clouds our 3D team converts point clouds into a geometrically accurate 3D model or CAD/BIM drawings for use in industry standard software applications. Our team creates all types of as-built drawings: floor plans, elevations, section, reflected ceiling plans, break lines and feature surveys of the terrain, building, facade or interior.
Renders and Visualisations
We help architects with 3D digital visualisation solutions using photography, drones, 3D rendering, virtual tours and other 3D visualisation techniques to create impressive renders, walk-throughs, interiors, exteriors, concept models and working prototypes.
Image retouching 
Our subsidiary, Avian Creative utilises professional image editing techniques to add text, logos, adjust colours, remove objects, replace skies and generally touch up images. Our team are experts at 360 panorama stitching and editing as well as incorporating graphic design elements within your images. There's nothing our amazing retouching team can't create for you.
Have a custom requirement ?
Get a quick estimate for your specific project requirements with listed inclusions/exclusions.
Video editing 
Our post-production team have over 10 years experience in professional editing and can create impressive and engaging video content for your project, business or sales and marketing campaigns. These are great for attracting investors to your project, winning new business and generally promoting your business or experience. Many clients don't think of adding video to their projects until later but its best to plan and incorporate filming into the project pipeline so we can capture time-lapse, events, progress and build the story along with the building itself!
Check out this project profile video we did for TZ Constructions. This is a great way to easily share and present your success and capability to new and existing clients. 
Factors that affect land surveying costs
Accessibility
Our team conducts a comprehensive site review for every job and often conducts a physical inspection of the construction site wherein we figure out job planning and how accessible the property is. 
Using this information, we can decide what equipment and methodology best suits your project. 
The initial inspection process also provides insight on the site context and location. You might need special permission and approvals to fly drones near airports, over government sites or close to a military base.
Existing Materials
Existing materials such as fences, trees, stones etc. help us set target landmarks. This makes the land surveying easier and saves the drone pilot a lot of time. 
We also encourage clients to share any existing topographical maps or terrain models that they have of the site.
Terrain
It is more complicated to inspect a rocky terrain than a flat surface. Therefore the cost might vary if the landscape is uneven, difficult to access or has a lot of elevations and dips. 
Vegetation
Thick vegetation in and around the site can make our job more difficult. This is because it is difficult to see through vegetation using drones or to access underneath trees, foliage and grass to get a measurement of the natural surface i.e. the ground. 
Property Dimensions
The property dimensions determine the kind of equipment needed to survey the land. The larger the property, the more it will cost due to the time, effort and size of the dataset that is captured from the site. 
However, if you have a smaller rectangular section of land, then expect a lower survey cost. 
Thanks to emerging drones, surveying and other geo-spatial technologies, modern day site surveying is far more evolved, efficient and accurate than traditional methods. 
If you are looking for land surveying services in Melbourne, please contact our local team and they can help with your requirement.

Today you can easily cover hundreds of acres within a day using a combination of surveying tools and techniques. The AEC industries are evolving and expect more from surveying companies with drones, laser scanning, 360 photography, 360 video, virtual reality and Augmented Reality to capture and record site information to provide project teams, stakeholders, clients and customers new and informative experiences with real-time site data and information.
Avian Australia is a digital visualisation and surveying company well versed with such visualisation technologies and techniques to give your project a competitive edge at competitive rates. We have worked with many AEC projects all across Victoria (Ballarat, Melbourne, Geelong) & rest of Australia. 
Contact us today to learn more about surveying, terrain mapping, laser scanning and digital visualisation solutions for your project.
Have a question for us ?
Our team is eagerly waiting to know about your queries. Please call us at the number below during business hours and our team will help you out.