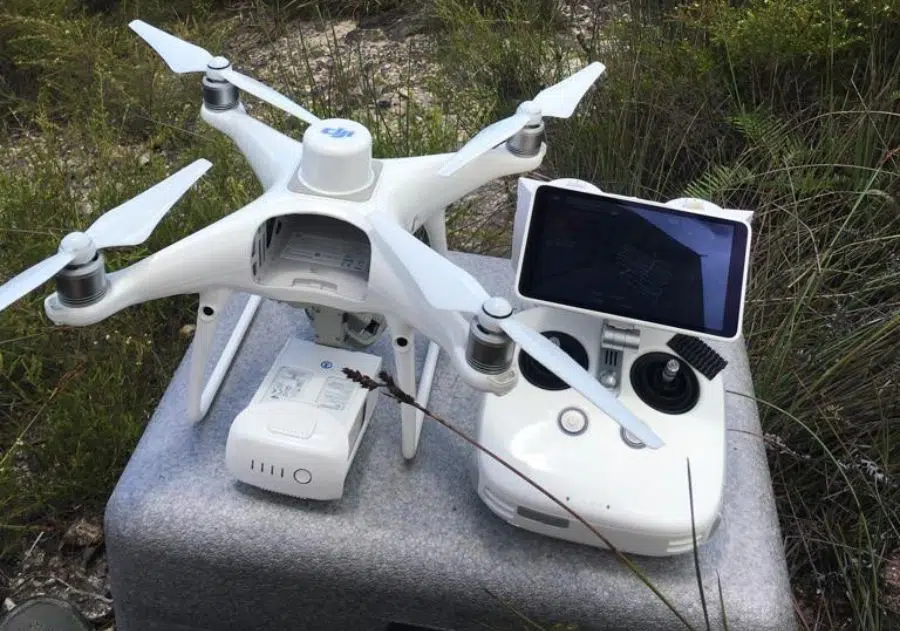 Drones (or UAVs) have completely changed the way we conduct land surveying over large areas. And the main reason why AEC professionals are using drones in land surveying is efficiency and data quality. Drones come equipped with GPS and GNSS navigation that reduces the risk of human errors and increases positioning accuracy.
Drones also save a lot of time, reduce resources and avoid cost. Compared with manual processes, you don't have to send crews into unstable or dangerous terrain to walk the ground as drones cover a lot more area in a shorter time. In addition, using drones for surveying and data capture gathers more information about the site, terrain and existing conditions at the same time.
Any AEC professional who wants to learn about drone survey accuracy must have heard about the different terms relating to improving survey accuracy: RTK, PPK, and GCP drone surveying.
At Avian, we offer drone inspections and LiDAR surveying in Australia. Reach out to one of the team and feel free to contact us in case you need any help with your drone surveying, terrain mapping or modelling requirements.
Our Project Portfolio
A few of our past projects from our years of experience of working with 100+ clients in AEC Industry carrying out 3D Laser Scanning, modelling, volumetric calculations, aerial inspections, mapping & contour surveys, aerial land surveying, photomontage and much more.
What is RTK Drone?
RTK or real-time kinetic drones use multi-constellation GPS/GNSS corrections. This means the drone uses connectivity to multiple satellites during the flight and can correct the location and flight movement according to its position. RTK drones can modify the flight altitude and rectify errors during flight and record accurate geo-tagging to captured images. This information is essential to the survey accuracy required in drone surveying and photogrammetry. This reduces some of the risk of mistakes, data errors and ensures that the data captured by the drone meets the project and accuracy requirements.
RTK drones also prevent the need for multiple flights and save time overall.
RTK drones record and process GPS information, geotags the images as they get recorded during the flight and use a static ground base station to send corrections and GPS information to the drone.
The RTK drones combine the image EXIF information with the GPS data to accurately determine the location during flight. In some cases where there is no phone reception an independent network must be established to conduct the survey work correctly and give accurate results.
What is PPK Drone?
PPK drones post-processed kinetic drones also used GPS correction technology. The only difference is PPK drones rectify the flight movement and location errors after the survey. The drone data thus corrected is then uploaded to the cloud and processed in photogrammetry software.
PPK drones are useful for construction projects where you need to generate 3D models and maps after the survey.
In PPK drones, the images are geotagged as they're recorded. On the ground, the ground station is also recording the coordinates of the drone's movement and flight. After completing the survey, these two data sets are compared and modified to improve drone data accuracy.
RTK vs PPK, which is better?
Both RTK and PPK drones have their pros and cons. In RTK drones, you must maintain an uninterrupted connection between the drone and base station to ensure constant positioning information is received by the drone. This can be an issue in urban or extended distance operations and can result in the loss or corruption of data.
On the other hand, PPK drones account for faster surveys as the positioning corrections are completed after the operation and require a more involved correction process.
The location and terrain features of the site also impact your choice of drone. Sites with large cliffs or valleys, dense vegetation or large water bodies may not be suitable for photogrammetry but more suited to LiDAR mapping. 
In general, RTK drones work best on relatively flat surfaces where there is not a lot of vegetation or high elevation changes. I.e. mountains, cliffs or valleys
PPK drones are more suitable for uneven terrains and do not require much on-ground assistance during the operation.
What are GCPs in drone surveying?
GCPs or ground control points are a standard survey technique where ground control points or survey reference points are marked on the ground that are captured in the drone captured images. These reference points are used to correct the positioning of the drone camera for photogrammetry software to calculate the correct camera position for stitching maps and models. 
GCPs for drone mapping is a proven method that guarantees drone data accuracy and is essential for both RTK and PPK drone surveying to validate the results. The land surveyor will mark the GCPs on the ground before the drone flight and use a GPS Rover positioning device to capture the precise coordinates of each GCP. However, the process requires some experience to know where to place the GCPs to ensure uniform coverage of the area of interest. This is especially important on roads, highways, rail corridors and uneven terrain. 
The number of GCPs also impacts the accuracy of the survey. Not having enough or having mis-placed GCPs is a common drone surveying mistake that can result in inaccurate data.
Have a custom requirement ?
Get a quick estimate for your specific project requirements with listed inclusions/exclusions.
When to use GCPs, RTK, and PPK drones?
GCPs are required for all types of drone surveying to ensure data accuracy and quality control, however using RTK drones can reduce the reliance and number of GCPs for a given project. RTK drones require a fixed base station with known GPS positioning that maintains constant connection with the drone during flight.  
PPK drones do not need a connection to a base station because they don't need any GOS corrections during the flight as the positioning corrections are completed after the drone's flight. These drones also work best in uneven terrain, over large distances or where there is no mobile or internet connection available.
Hiring an experienced drone surveyor for your project is extremely important as they will determine the most appropriate equipment and survey methodology for your project. Always look for surveyors who have ample experience in your project, industry and can provide you with a data quality guarantee. You can also look at online reviews, peer recommendations, or case studies to find credible drone surveying services.
Are you finding a suitable drone for your project?
Each of the three: RTK, PPK, and GCPs have its uses in drone surveying. It is essential first to understand your project requirements and deliverables before you or the service provider makes a choice.
At Avian, we recommend you book a consultation and tell us the details of your project. After the initial consultation, we often send a team for a physical site visit. This helps us understand the location, weather conditions, your project needs, expectations and deliverables.
The cost of the drone surveying project is also decided after the initial physical visit or consultation.
Our team of drone operators, land surveyors and geo-spatial experts then use these details to select the suitable drone, drone equipment, and surveying tools to complete the required tasks.
Have a question for us ?
Our team is eagerly waiting to know about your queries. Please call us at the number below during business hours and our team will help you out.