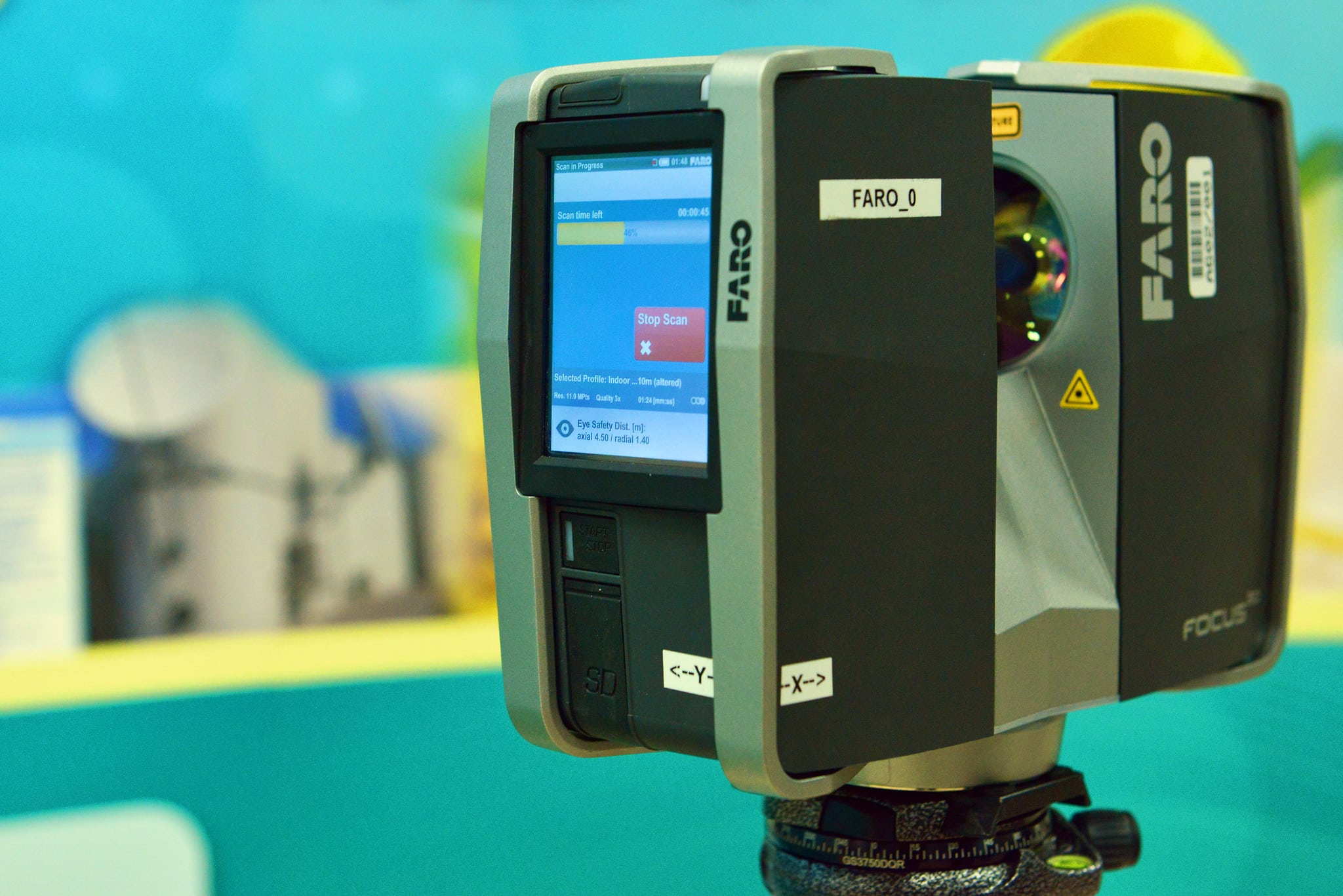 As-Built Surveys capture the existing conditions for conversion into architectural drawings, models, immersive visualisations and animations. This process of generating 2D drawings and 3D models can turn the most complex infrastructure designs into a powerful and feature rich visual representation of the building or structure and both its interior and exterior dimensions.
Check out our 3D Laser Scanning Packages
And much more from Aerial Surveys to 3D Visualisation. Let's talk to discuss your next project.
So, what does it cost to get As-Built Surveys in Melbourne?
A quick search online would reveal a plethora of available options. However, finding a suitable partner who offers a complete solution from surveying to site scanning to drafting and 3D modelling is not as easy as you may think and can be both time consuming and confusing for many AEC professionals. 
This As-built survey cost guide is for you to find out how much it costs to get it done and what considerations are key to it's cost estimate and it's success.
Drone surveying in architecture has made it easier to transform the built environment into 3D models and visualisations. However, to the inexperienced this can be prone to poor resolution, low quality and fidelity in the resultant 3D models and lacking in geometric accuracy. Using 3D laser scanning provides higher accuracy and precision of existing conditions due to the measurements recorded by millions of laser light pulses.
The cost of As-Built Surveys and drafting or 3D modelling depends on a lot of factors. The size of the building, number of rooms, levels and the amount of detail of the 3D model are key factors. However, other aspects contribute to the final budget that I would like to talk about. So, without further delay, let's dive deeper into the factors affecting As-Built Surveys in Melbourne's and examine the costs. 
What are as-built surveys and why would I need one? 
As-built surveys are simply the precise measuring of the built environment. This could be a building, infrastructure, a streetscape, road or neighbourhood. Anything in the built environment that needs to be captured and replicated in 2D or 3D digital space.
These 2D drawings and 3D models are used to represent the existing conditions or can be modified for engineering designs, architectural concepts or visualisation purposes. This differs from an architectural render that is a still image as opposed to a 2D drawing or three dimensional model that can be manipulated in real-time to examine and even walk-through or tour the environment.
For 3D models, the most common ways to generate a 3D model are using photogrammetry, laser scanning or 3D modelling from existing plans or drawings. 
With 3D models you can insert a new building in an existing landscape or in virtual space. You can create a 3D model from your architectural drawings that doesn't yet exist to immerse and engage stakeholders, clients and potential investors. 
This process is iterative, you can modify the building design, lighting, surroundings and add real-life elements such as furniture, people, layouts and materials almost immediately. This process is used for presentations, project changes, marketing, permits, approvals, engineering and design updates. The most common example is to create a virtual tour of walk-through of the building so that the viewer can move through the building to understand the space, lighting and other design elements.
With as-built surveys the existing conditions are captured and stored so there is no need to revisit the site. You can take measurements, make design modifications, conduct quality control or convert to CAD plans/drawings or 3D Revit models.
This process builds engagement, collaboration, understanding and interpretation of the building design elements for contractors and stakeholders without having to laboriously measure up the site.
Pricing packages to suit your business
Plans with inclusions for Drone Inspection, Land Surveying, 3D Laser Scanning, Drone Photography & Videography. Get custom quote for your specific requirement.
Recognising the benefits
To ensure that investing in a new technology is worthwhile, you should weigh up the as-built survey costs as mentioned in the above guide and the respective benefits before discussing the requirement with your preferred vendor. 
To make this easy, we have compiled a checklist to help you find the right 3D laser scanning solution for your business. In addition to the requirements for the right scanning solution, you should have your target client in mind from the very beginning along with how you intend to introduce the solution. This will help you achieve a good ROI when incorporating laser scanning into your business. 
Please reach out to our team to get an fresh copy of the checklist to find the right 3D laser scanning solution for your business.
How do we create a 3D model or 2D plans from the as-built survey? 
To create a 3D model or 2D plans/drawings we need the following:
A site address or location

Drawings or markups showing the areas to be included and excluded from the site scan including area dimensions and site features i.e. number of rooms

Desired file formats and software to be used to view/edit the files

An idea of the intended uses for the outputs so we can align our work

Access to the site to conduct the site scan

Patience for our quality control process to ensure optimal outcomes are delivered
To create 3D models from plans/drawings, we need the following:
A copy of the plans and drawings in both CAD and PDF (if possible)

An idea of the level of detail you require and if you want realistic textures and lighting included

A design brief that includes as much detail about the building and its elements

Any reference images or samples of similar buildings or elements you wish to include 

Time to digest and create the 3D models
Have a custom requirement ?
Get a quick estimate for your specific project requirements with listed inclusions/exclusions.
Factors affecting the cost of as-built surveys 
According to our as-built survey cost guide, you can get an as-built survey in Melbourne done from around $1500 per site scan, but it can cost a lot more depending on the size of the building or structure and number of areas to be scanned. For instance, a 3 bedroom townhouse will be a lot easier and cheaper to scan than a 15 level residential apartment complex.
Once the site scan is completed the point cloud is then downloaded, aligned, cleaned and quality controlled to ensure the numerous individual laser scans are both connected, cleaned of errors and aligned so that the point cloud is an accurate reflection of the as built environment and there are no errors or noise that can cause misrepresentations. This is common with highly reflective surfaces such as windows and mirrors that cause a lot of noise in the point cloud from the reflected lasers. 
Below is a table with indicative time and cost for common site scanning projects.
| | | |
| --- | --- | --- |
| Type of site | Time onsite | Cost (exGST) |
| Interior single storey (Residential) | 1 day | $1350 |
| Interior double storey (Residential) | 1 day | $1600 |
| Façade (Residential) double storey | 1 day | $1350 |
| Multi-level apartments (<10 units) | 2 days | $3200 |
| Multi-level apartments (<20 units) | 3 days | $5800 |
| Commercial Retail Store <1500sqm | 1 day | $1600 |
| Commercial Warehouse ~2400sqm | 1 day | $1800 |
| Commercial Building (2-3 levels) | 1-2 days | $3200 |
| Road or Rail Bridge | 1 day | $3600 |
| Roof Trusses and Steelwork | 1 day | $1800 |
| Multi-level car park (<10 levels) | 2 days | $3200 |
| Multi-level car park (<20 levels) | 2-3 days | $5800 |
| Streetscape or Neighbourhood | 1-2 days | $3200 |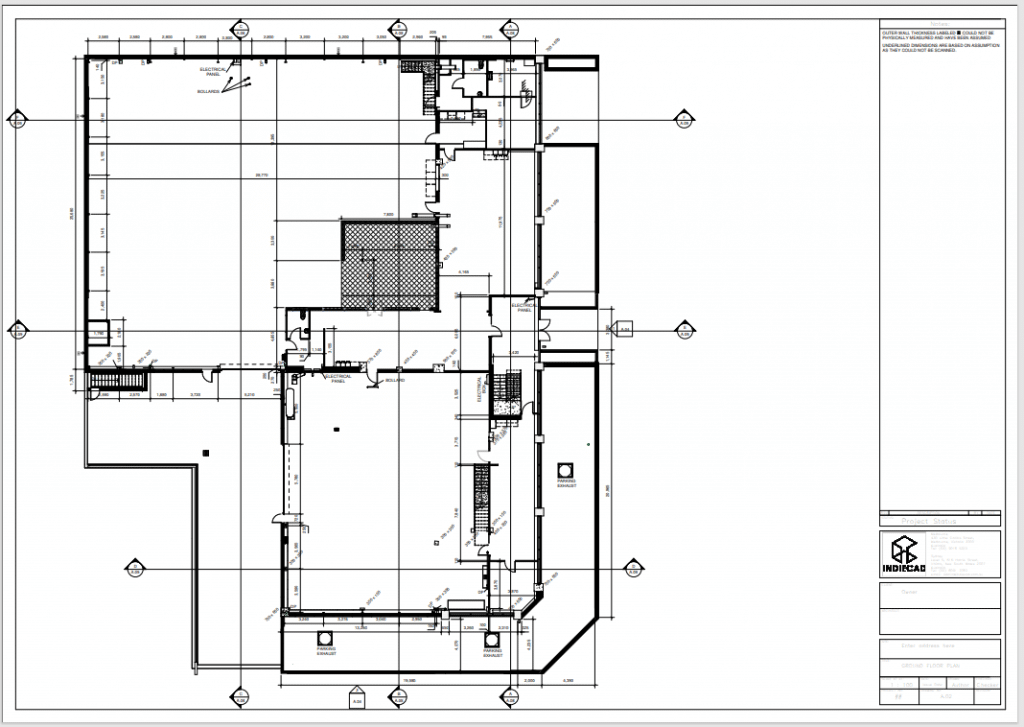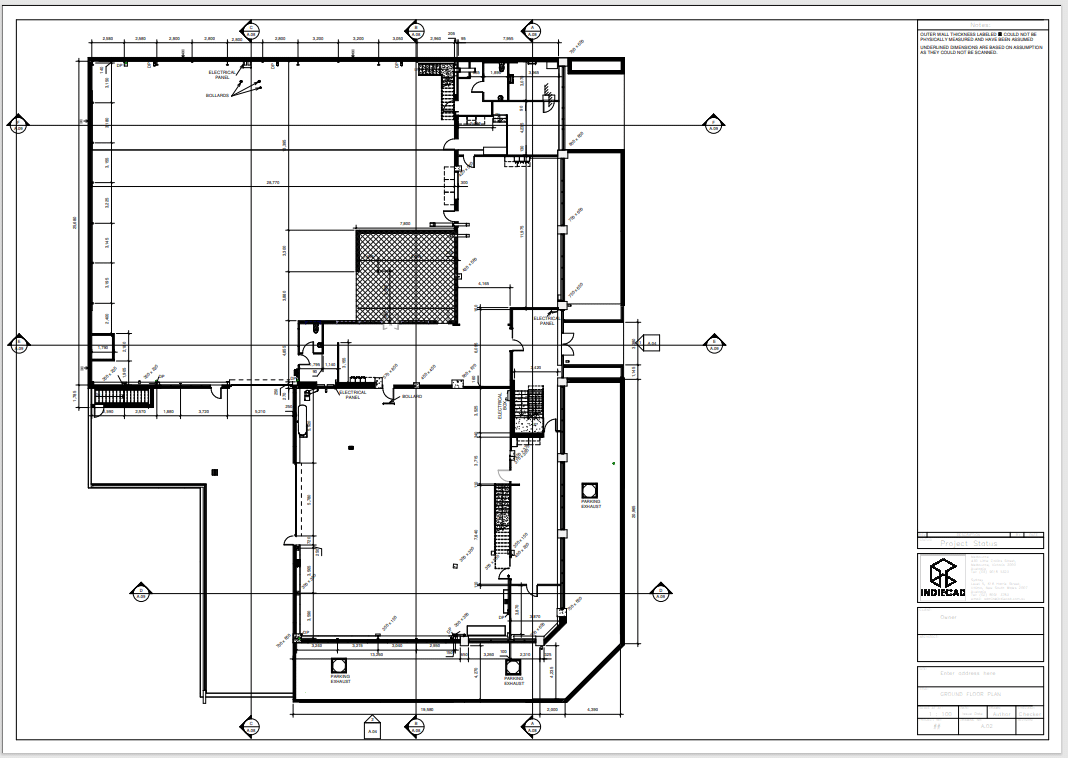 Ask the right questions.
Finding the right partner to deliver 3D laser scanning services can be a tedious task. You might come across many companies that offer low rates but compromise on the quality of your scan or overall level of service. 
Our laser scanning experts who prepared this as-built survey cost guide would highly recommend you do your research, ask for previous similar project examples and ask around about the service provider before hiring them. Here are some things you can ask the surveying or laser scanning company to see if they are the right match for your project. 
Do you offer associated services like surveying, drafting and modelling?

Prior experience working with these types of assets or buildings

What equipment and software would you use for this job?

How much time does it take to create the desired outcomes? 

Can you capture additional items while onsite? 

How do you backup and transfer the resultant files?

What is your quality control and assurance policy? 
Get the most out of your As-Built Surveys 
As an architect, there is nothing more satisfying than to see your designs come to life. With 3D models and renders, you can transform your design blueprints into interactive and immersive models that will really impress your clients. By walking through the design, the client is able to gauge the dimensions, space and really get a feel for the design and environment you are creating.
3D renders make your designs more visual, engaging and easier to understand. It gives your clients a better idea of how the building would look before construction. We prepared this ready-to-refer as-built survey cost guide to help you with the quote estimate for your project.
At Avian, we take the time to understand your project and develop a solid end-to-end execution plan that best meets your needs. Plus, we offer the full suite of services from site scanning and land surveying to drafting and 3D modelling all the way to architectural renders and post project sales and marketing. 
If you are looking for land surveying services in Melbourne, please contact our local team and they can help you with your requirement.
Feel free to book a free consultation if you want a high-quality, efficient and friendly service from the team at Avian. We have an experienced team of land surveyors, modellers, draftspersons and digital artists who can assist you with their range of expertise.
Have a question for us ?
Our team is eagerly waiting to know about your queries. Please call us at the number below during business hours and our team will help you out.