3D Laser scanning is among the most popular and effective methods to capture accurate site data. It offers architects and designers plenty of benefits over conventional surveying methods. 
Read on to know about the advantages of 3D laser scanning and how it helps with effective 3D architectural visualisation.
Our Project Portfolio
A few of our past projects from our years of experience of working with 100+ clients in AEC Industry carrying out 3D Laser Scanning, modelling, volumetric calculations, aerial inspections, mapping & contour surveys, aerial land surveying, photomontage and much more.
Detailed measure up and documentation
3D laser scanning is the best method to capture the existing conditions of a building, both interior and exterior aspects. Using this method, the laser scanner sends millions of laser beams or points per second to accurately capture every inch of the building accurately and efficiently in all directions.
3D laser surveying minimises scope of human errors, but it doesn't eliminate it. You still need to conduct surveying techniques to ensure the laser scanner is positioned accurately and the captured measurements are aligned and positioned in digital space correctly. However, using a laser scanner ensures you don't have to revisit the site to check measurements or confirm site conditions. Plus, usually there is alot more information contextual information captured at the time that helps with understanding the existing conditions and nuances. 
Better data accuracy
A single laser scanner will capture millions of accurate 3D data points, measurements with millimetre precision covering the external and internals of a building from all possible angles. This method gives you an incredibly detailed 3D point cloud of the building and the interior spaces and a more comprehensive understanding of the layout and structure.
High speed surveying
A traditional manual method of measurements takes hours, sometimes days, to complete on an average building. Plus, it's simply not possible to measure ornate cornices, heritage facades or inaccessible roof areas.  And even if you can measure, the accuracy is not always up to the mark. 3D laser scanning offers both accuracy and speed. It reduces the risk of climbing up ladders and of revisits and delays to the project, ensuring that you meet your deadlines. 
Effectiveness and resourceful
3D laser scanning equipment is easily accessible and becoming more cost-effective. This has enabled traditional surveyors and geospatial professionals to embrace the technology and reap the benefits. Unlike traditional surveying methods, you don't take one measurement at a time, you can take millions in the same amount of time. 
One complete laser scan takes only a couple of minutes. And depending on the site and equipment the 3D laser scanning can be completed in a fraction of the time it takes for a surveyor to complete the same dimensions. 
Remote execution
A construction site is not always the safest place to work in. There are heavy machines, earthworks, materials and all sorts of risks for the people working on the site. With 3D laser scanning, you reduce the risk of injury by using the laser scanner to conduct the measurements from a fixed position without the need to be standing nearby.
A 3D laser scan can be done even if you cannot directly access high-risk environments such as a building facade, a bridge over water, in a sewer pit or underground pipe as the scanner can be dropped into position or sent up high on an extendable tripod or crane to capture measurements without anyone needing to be at risk.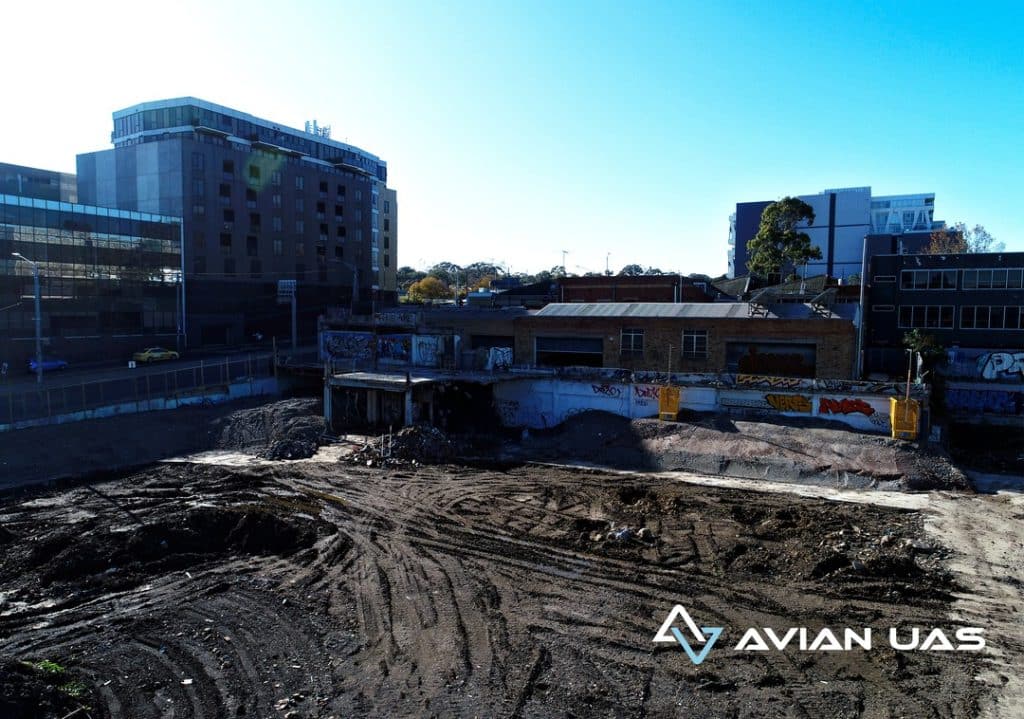 Clash detection
A major benefit of 3D laser scanning is it saves you a lot of cost and rework. Using 3D modelling software, you can easily detect any structural flaws or errors in design before the construction begins and after construction has been completed. The right software helps you overlap the 3D scans with the building plans, highlighting all the areas that need to be modified, corrected or addressed. This pre and post works scanning can save you significant cost and time by reducing the amount of errors, rework or remediation throughout the project
Reduces HSE risks
Health, Safety and Environment (HSE) risks refers to scenarios that might harm the employees, contractors and site workers, delay the project or cause any damage to persons or property. With 3D laser scanning, you don't need a lot of people (or lengthy permits and approvals) to conduct the site scan or to measure large assets. Modern 3D laser scanners have a range of up to ~150m with varying degrees of accuracy and often more than adequate for large buildings, road bridges, rail assets, gantries, steelwork and commercial warehouses. This reduces the risk of injury or damage to staff and workers by placing them in dangerous or risky scenarios.
Reduced costs
3D laser scanning is a smart investment if you want to save on guessing, rework and re-visits. It saves you a lot of money down the line, as you can identify the structural errors or flaws early on in the pre construction and design stage. Also, for an indication of existing conditions in difficult to reach areas i.e. roof trusses, building facades or bridge steelwork using a laser scanner provides you with millimetre accuracy for drafting and modelling applications.
Creating compatible BIM models
Building Information Modelling (BIM) is reliant on laser scanning to generate accurate 3D models, visualisations and digital representations of the project for real-time collaboration and visualisation. This is essential during the design, construction and operations stages of a construction project and helps teams to understand and communicate a holistic picture of the building design, assembly and ongoing management.
3D laser scanning helps architects, engineers and project teams to create interactive and accessible BIM models that are compatible with all cloud platforms, design and engineering software applications. Plus, these BIM models are used for engaging and informing internal and external stakeholders and investors to the project.
No contact, non invasive surveying
One of the biggest benefits of 3D laser scanning is its a no-contact, non invasive surveying technique. You need only a scanner operator and surveyor to be onsite to direct and manage the laser scanning process. The team present onsite can access the scan from a distance using a tablet or phone, avoiding the risks of standing in restricted, dangerous or entering high risk areas.
Check out our 3D Laser Scanning Packages
And much more from Aerial Surveys to 3D Visualisation. Let's talk to discuss your next project.
Minimal disruptions
For a manual inspection or traditional survey, you might need to shut down or restrict site operations. This is done to reduce the risk of onsite accidents as surbeyors need boots on the ground to walk the earth. However, with laser scanning, you don't have to shutdown or disrupt site operations as you can even conduct laser scanning from a drone. It doesn't cause any delays or disruptions to the construction project and minimises risk of people walking around high-risk locations i.e. mine sites, quarries, confined spaces or at heights.. 
Eliminates site revisits
A 3D laser scan, once complete and quality checked, doesn't need any modifications or corrections. It is a digital twin of the actual site conditions at a specific point in time and can be stored and referred to in the future. You don't have to revisit the site or carry out any additional surveys to cross checks to rectify or confirm the measurements and site data. You can simply refer to the point cloud for additional site information. This saves you alot of time and resources having to revisit the site to capture missing details and ensures you are within your budget and timeline for the project. 
Improved communication 
3D laser scans can be converted into accurate BIM models, renders and 3D visualisations. This makes it easier for the architects, engineers and designers to communicate the design, existing space or concepts to the other team members or stakeholders. We build in 3D yet why are we still designing and visualising in 2D?. 
Have a custom requirement ?
Get a quick estimate for your specific project requirements with listed inclusions/exclusions.
Always be prepared
With a 3D laser scan, you are always prepared to answer everything about the building, structure or construction project. Your client may want insights on some unexpected aspects of the building such as the neighbourhood or the surrounding topography. It's often the case that another stakeholder requests additional site information captured from the laser scan for their part of the project.
The 3D site scans by Avian captures this additional information, ensuring that you are always prepared to handle additional questions and requests.
Analyse and explore internal spaces in the building
Surveying a building is not an easy task, it requires a lot of planning and there is a chance you might miss or mis-measure a few spaces. With 3D laser scanning you can cover every inch of the building internals effectively. The laser beams and points can penetrate dark and difficult top measure spaces and even into tiny gaps, ensuring that you get the most accurate survey data down the very last millimetre.
Easier measurements post survey 
Surveys are usually required in early stages of the construction project. Post construction surveys are conducted to check for defects, discrepancies and the works are completed to specifications. 3D laser scanning helps architects and site engineers capture the interior and external structure of the building efficiently and with precision that enables detailed comparison, clash detection and analysis to be conducted.

Interactive visual output 
Nobody wants to have to interpret complicated blueprints and construction plans. 3D laser scans give you a more interactive and visually appealing 3D visualisation of the building, site or structure. The 3D scans are easily accessible and easier to understand as its a 3D representation of the real world. Plus, you can develop 3D models, renders and impressive photo-realistic visualisations to show to clients, potential investors and even add it to your next client pitch.
Cross-sectional analysis of the as built surveys 
Cross sectional analysis gives you different angles and perspectives for the target areas. One of the biggest advantages of 3D laser scanning is that it captures the building/site comprehensively and from different angles. This enables you to section or cut out specific sections of the building or structure and conduct analysis, modifications or create realistic 3D animations down to a very minute level of detail. 
Accurate Floor Plans
With 3D laser scanning, you can create accurate floor plans for the building for room by room. This helps the architect envision the room measurements, layout, design etc. Plus, all walls, ceilings and windows are captured at the same time. 
This is especially effective when you are capturing ornate cornices and ceilings or heritage facades. Its also more efficient for large commercial spaces such as warehouses, offices, retail premises or storage units. 3D laser scanning captures warehouse site data quickly and with greater accuracy than using a handheld disto.
Accurate elevation views
3D laser scans cover larger area in each scan and help architects to calculate the height and elevations of a building. The scanned data is used to draft complete architectural drawings from floor plans, reflected ceiling plans, elevations and section plans. It provides in-depth insights on the building and its dimensions which is necessary for construction, fit-out, refurbishment and renovation projects. 
Real time perspective
With 3D laser scanning, you get real-time site data. It helps you create perspective views based on realistic insights of the floor, walls, ceilings, facades and topography surrounding the building.
Accurate draft designs 
And last but not the least, 3D laser scanning assists architects, designers, engineers and builders to create accurate plans for construction and renovation projects. It helps you see the building as it is and easily add design modifications digitally to see what works and what doesn't. Plus, it's more immersive, engaging and easier to interpret a 3D digital twin, than a 2D drawing.
Have a question for us ?
Our team is eagerly waiting to know about your queries. Please call us at the number below during business hours and our team will help you out.