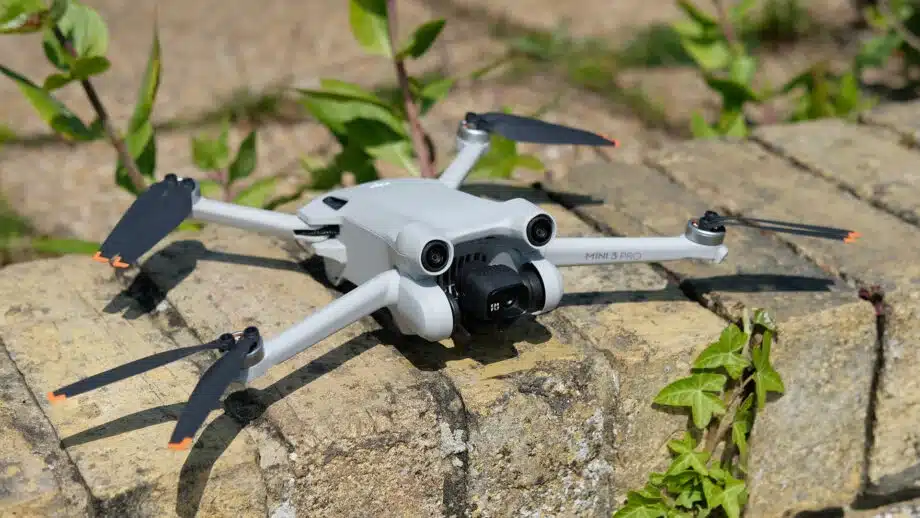 Commercial drones have become a standard surveying tool in the field of architecture, engineering, and construction in Australia.  The construction industry in particular has historically been the fastest growing commercial adopter of drones ahead of mining and agriculture. 
ABS innovation data highlighted that 15.5% of businesses in construction introduced a new or significantly improved operational process.
This impressive technology has developed rapidly in the last 5 years and can achieve impressive tasks when you consider how they cover hundreds of acres in a few hours, delivering accurate images and site information to the operator.
Drones have become extremely popular over the last decade and are a great alternative to more manual methods. In Australia, CASA or Civil Aviation Safety Authority is a government body responsible for the regulation, policy and surveillance of drone operations.
Our Project Portfolio
A few of our past projects from our years of experience of working with 100+ clients in AEC Industry carrying out 3D Laser Scanning, modelling, volumetric calculations, aerial inspections, mapping & contour surveys, aerial land surveying, photomontage and much more.
All drone pilots and operators in Australia must have registered their drone with CASA and comply with the drone rules and regulations. These rules lay down specific instructions to regulate the locations, altitude, flight distance and times of use to ensure a safe and incident free operation of drones in Australian skies.
I have seen a fair share of drone crashes, damages, and on-site injuries in my profession and over the last 8 years having managed a business building and repairing drones. I believe Drone safety should be a top focus for any drone operator regardless whether your activity is for recreational or commercial purposes. The last thing anyone wants is to damage your drone or cause injury or damage to other people or property resulting in a potentially expensive and/or embarrassing situation. This is one of the main reasons why the CASA rules and regulations are in place is to reduce the risk of drone accidents.
Recently, there have been a few changes in CASA drone rules that all drone operators must be aware of.  Let us learn about these changes and see how they would impact drone operations in Australia.
General rules for flying drones in Australia
Flying drones is not rocket science. Having no prior flying experience you can be up and flying in a matter of minutes. However, in Australia, drone operators must have the proper training and certification to handle unexpected situations or events that can cause an accident.
Before discussing the CASA drone rule updates, let us take a quick refresher of the drone safety rules, also known as the standard operating conditions: 
Always fly the drone during the daytime and keep the drone within your line of sight. Line of sight means that the drone must be always visible to the operator without using a device, screen or goggles

Do not fly the drone higher than 400ft (120m) above the ground 

If your drone weighs more than 250 grams, you must fly at least 5.5 kilometres away from a controlled airport, which generally have a control tower at them.   

     

Do not fly the drone in crowded areas. Keep the drone at least 30m away from people

Do not fly the drone over accident sites, fires, police investigations, and rescue operations

Do not fly the drone over beaches, public parks, sports events, or other events without permission

Fly one drone at a time

Do not record pictures/videos of people without their consent.
These general safety rules reduce the risk of drone-related accidents, injuries, and property damage. Note that these rules apply to both commercial and recreational drones.
CASA drone rules also specify the drone weight, drone registration, and other regulations that operators must follow. For instance, there are specific regulations for drones weighing under 2kgs and drones weighing over the 2kgs weight.
CASA has specific rules for commercial drone operations such as:
A drone operator accreditation and valid registration to fly a drone in Australia

A remote pilot licence (RePL) for individuals using drones for work and commercial purposes

A remote operators certificate (ReOC) for companies using drones for work and commercial purposes

A remote pilot licence and 25kg accreditation to fly a drone weighing more than 25kgs

The drone operator must be 16 years or older to register a drone and apply for accreditation.

CASA drone rules in Victoria
A 2018 update about CASA drone laws in Melbourne states that drone operators cannot fly their UAVs near correctional facilities and youth justice facilities.
These regulations state:
It is an offense to fly drones within 120m above/around correctional facilities

Drones must always be 30m away from people and vehicles

Drones cannot fly within a 5.5km range of controlled airfields
These regulations will not punish accidental or unintentional behaviour. This law only applies to deliberate, reckless drone activity near correctional facilities.
CASA over 250g drone rules
Drone pilots who want to fly drones that weigh over 250g must follow the standard CASA drone rules and become accredited with CASA. Accreditation is free and will consist of a short video followed by a quiz to test your knowledge. You will be able to complete it online, through the myCASA portal. They must also inform CASA about their drone activities.
You can also fly drones that weigh between 2 and 25kgs over your personal property without a licence. 
For this, you will need to register your drone and complete the RPA operator accreditation and renew it annually. Also, you must follow the standard drone rules and not accept any payment for flying drones over your property.
Pricing packages to suit your business
Plans with inclusions for Drone Inspection, Land Surveying, 3D Laser Scanning, Drone Photography & Videography. Get custom quote for your specific requirement.
Drone registration
Drone pilots who want to fly drones for business or as part of your job are required to register with CASA. This applies to all drones you fly to provide any type of service, no matter how much it weighs.  This includes activities such as:
selling photos or videos taken from a drone

inspecting industrial equipment, construction sites or infrastructure

monitoring, surveillance or security services

research and development

any drone activities on behalf of your employer or business.
You must be 16 years old or over to register a drone.
When is drone registration not mandatory?
You need not register the drone if:
You do not intend to fly it

You are flying drones for recreational purposes

You are a commercial drone manufacturer or repairer
New CASA drone rules
As per the new drone rules, all commercial drones must be registered on or before 28th January 2021. Drone operators who hadn't registered within the due date were liable to pay a fine.
These regulations apply to all commercial drones, irrespective of their weight.
Commercial drone activities involve:
Land surveys, property, asset and building inspections

Recording construction sites, capturing photos/video as part of your work

Using drone footage for commercial purposes

LiDAR drone surveying and mapping

Monitoring, surveillance or security services
Have a custom requirement ?
Get a quick estimate for your specific project requirements with listed inclusions/exclusions.
Need for new casa drone rules
Drones have become a popular surveying tool in Australia over the past decade. Landowners, property developers, engineers, builders, etc. turn to drones for a quick and inexpensive view of the project, site surveillance and construction site mapping.
Drones help AEC professionals gather better results than manual on-the-ground site inspections. However, flying drones over a construction site comes with its fair share of risks.
Drone crashes and on-site injuries are more common than you'd think! I'm constantly being told of clients who have had a drone crash on the construction site. Luckily, most times its not serious but these kinds of occurrences are increasing and its only time before a more serious incident occurs.
Therefore, it is important to follow the drone operation regulations set by CASA. The new rules of registering commercial drones ensures better on-site safety and prevents accidents. Plus, ensures any relevant insurance coverage is valid as all relevant CASA rules and regulations were followed. 
Drone registration also makes it easier for CASA to identify the UAV in case the device is misused, lost or involved in illegal activities.
According to the recent drone data protection laws in Australia, you cannot take unsolicited pictures of people or private properties without the owner's explicit consent. The individual is well within their rights to demand access to such recordings or potentially file a lawsuit for damages.

How to register drones under CASA?
Follow these steps to register a drone online with CASA.
 

Go to

MyCASA portal

 

Create a MyCASA account

 

Provide your proof of identify

 

Enter ARN (aviation reference number)

 

Enter the drone details such as model, serial number, weight, etc.
If you are a part of a company, you can register the drone under the company's ARN number. This helps employees at the organisation to access and use the drone.  
Remember: you need to be 16 years or older to register a drone.
Once the registration process is complete, you can download the certificate and take a printout to carry with you.
CASA and major airports have detection devices to locate unregistered drones. In case you fail to register the drone under MyCASA, you may be liable to pay a fine of up to $11,100.
The future of drones in Australia
Drones have become an indispensable asset to Australian AEC industries. UAVs allow engineers, project managers and surveyors to capture clear site information, save time, prevent accidents, and reduce workload or duplication of effort. 
I always advise drone pilots and operators to ensure to have adequate commercial drone insurance. There are two types of drone insurance you can pick from.
   

Public Liability Insurance: covers third-party damages caused by the drone. This would include property destruction, crashes or injuries caused by drones, etc.

Hull Insurance: covers the repair or replacement cost for damage to the drone/s during a crash or accident. This includes damages done to the drone body, camera, and other drone equipment and accessories.
The Bottom Line
At Avian, we are always up-to-date with the latest drone developments and CASA regulations. Our team of operators, geospatial experts and land surveyors aid clients not just with surveying and laser scanning but also with related services.
Check out this space for more updates on CASA drone laws in Victoria. Or you can always contact us to book a free consultation with us! Our team will get back to you ASAP with convenient time to discuss your project so we can develop a custom solution for you. 
Have a question for us ?
Our team is eagerly waiting to know about your queries. Please call us at the number below during business hours and our team will help you out.