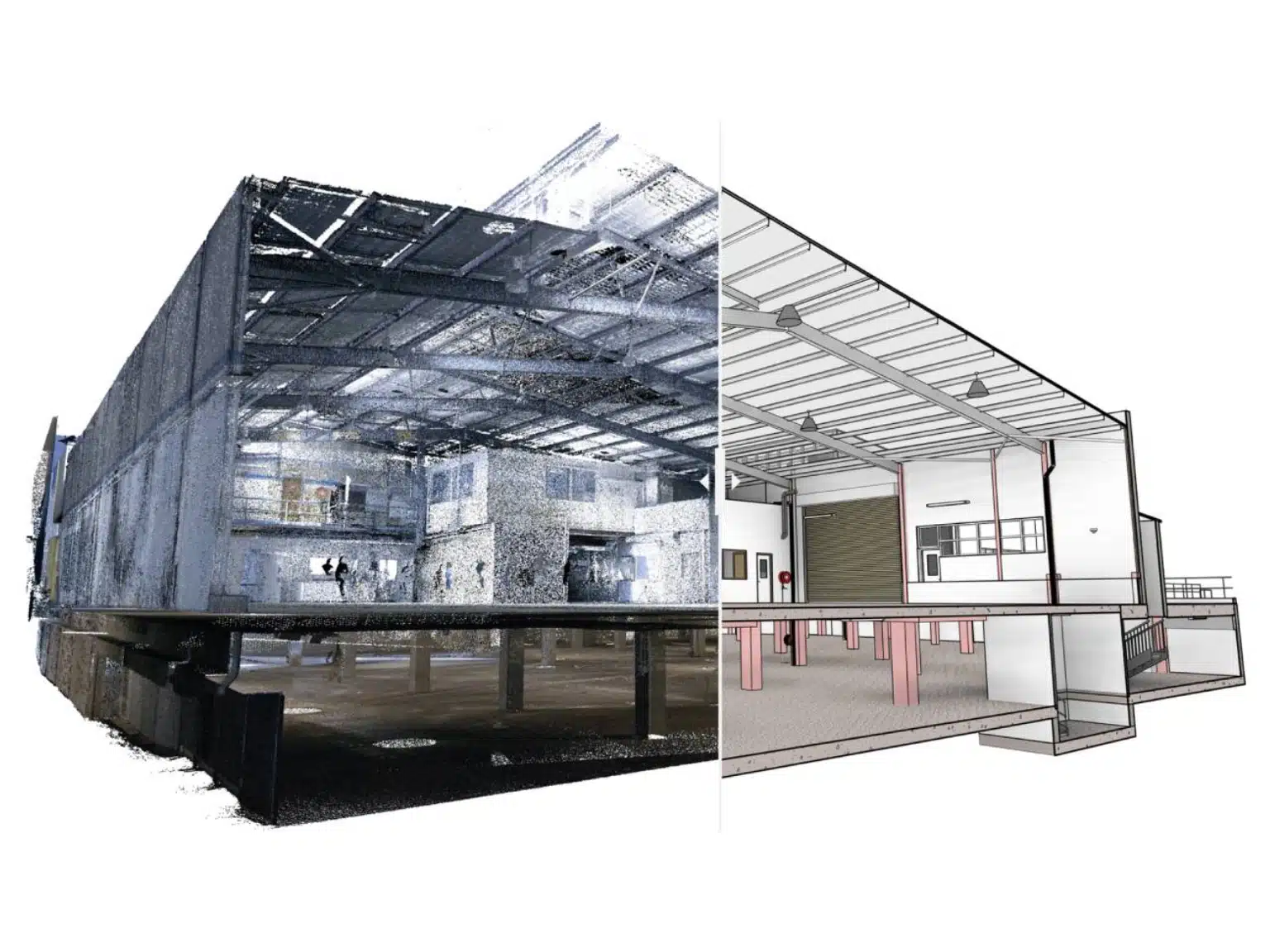 LiDAR scanners have become an indispensable part of any architectural project. These cutting-edge machines help architects collect accurate site measurements, capture important site details and so much more.
But did you know that the benefits of laser scanning go far beyond 3D architectural visualisation?
3D Laser scanning in particular plays a crucial role in the design and project conceptualisation stage as well as streamlining the design process. 
The design process includes three main aspects: 
scan to plan 
scan to model 
scan to BIM 
Our Project Portfolio
A few of our past projects from our years of experience of working with 100+ clients in AEC Industry carrying out 3D Laser Scanning, modelling, volumetric calculations, aerial inspections, mapping & contour surveys, aerial land surveying, photomontage and much more.
Scanning to BIM (Building Information Modelling) is a process to bring documentation of existing buildings and incorporate them to a digital plan. BIM is an application platform that converts high density point cloud data to 3D models that include essential project information in the digital space. 
3D laser scanners are used to capture site data (i.e. scan objects, physical structures and other assets) and record as a point cloud. The point cloud is converted into a 3D model that digitally replicates the as-built site accurately.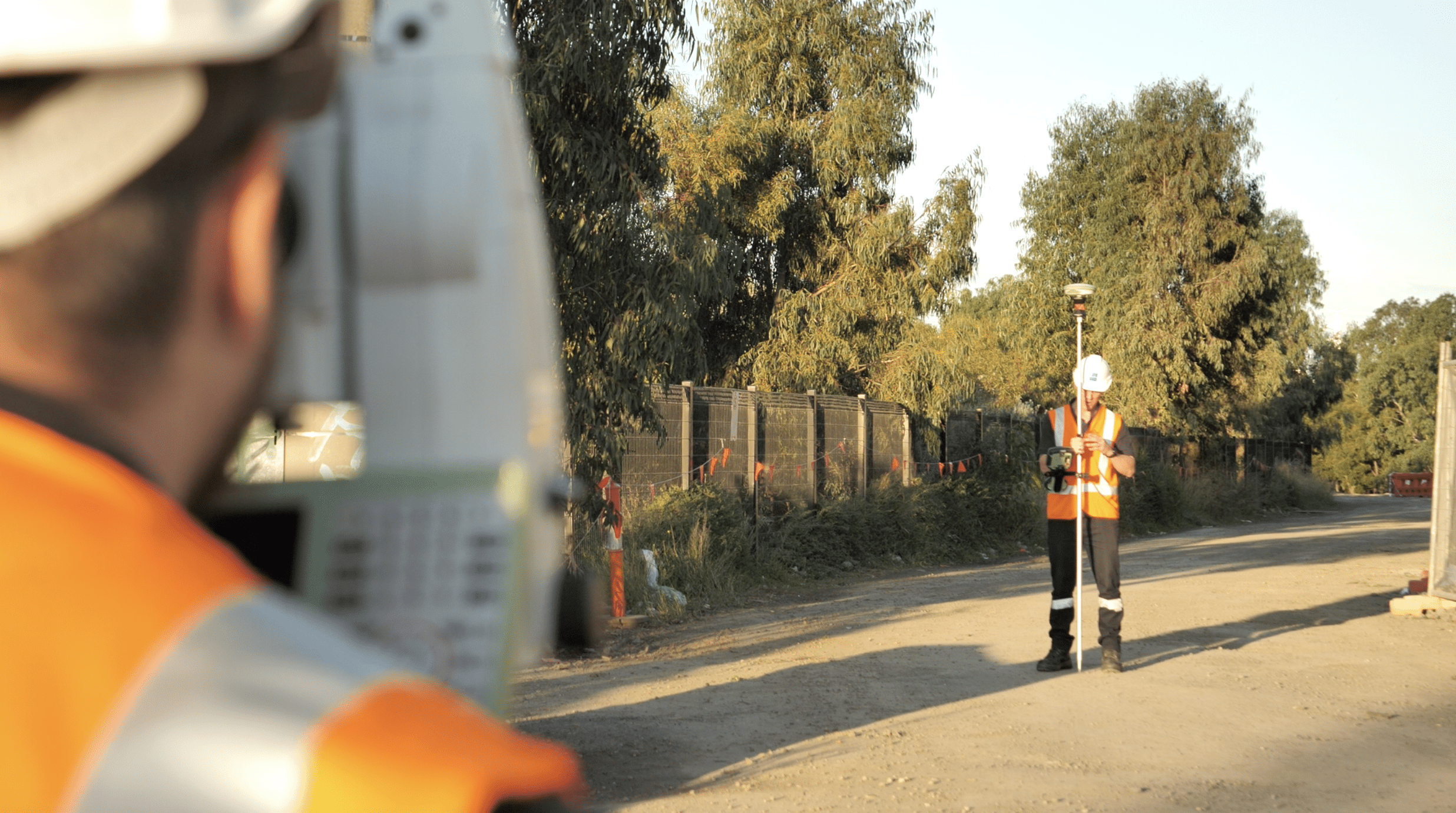 So, what is BIM?
Before I discuss the technical aspects of "Scan to BIM", let us first understand the basics. For starters, what is BIM? 
According to The National BIM Standard Project Committee, the definition of building information modeling is as follows:
"Building Information Modeling (BIM) is a digital representation of physical and functional characteristics of a facility. A BIM is a shared knowledge resource for information about a facility forming a reliable basis for decisions during its life-cycle; defined as existing from earliest conception to demolition."
In simpler terms, BIM is a standardised method that helps AEC professionals create 3D models of their on-site physical assets. A single BIM model can either cover the entire site or capture a certain aspect/location of the site in greater detail. 
All the elements that are present in the site during the time of the scan are replicated in the 3D model within a single dataset.
Architects can then customise and tweak the design aspects of the 3D model as per their project requirements. Let me explain with an example.
The 3D models shown in the video can be manipulated for important information about the site including measurements, volumes, asset maintenance details or annotations regarding contractors company information and contract expiry dates.
This 3D model can be edited, modified and customised by the architect, building operator, general contractor or any other stakeholder on the project. 
BIM models therefore represent a collective teamwork and provide the stakeholders the necessary information and means to plan, design, construct, and manage the built environment more effectively.
Pricing packages to suit your business
Plans with inclusions for Drone Inspection, Land Surveying, 3D Laser Scanning, Drone Photography & Videography. Get custom quote for your specific requirement.
4 stages of Scan to Model
Data capture and processing: using LiDAR scanner to capture site data and storing the data as site point cloud images. Its important to note that the scanners do not accurately capture site data in isolation and survey control must be used to validate the scan data.  
Clean up and editing: the next step is to transfer the raw data to point cloud software for processing and data quality control, then converts the point cloud into more accessible file formats.  
3D design modelling: based on the point cloud file, the 3D model is created then customised as per project requirements. 
Quality assurance: here, the final 3D model is checked for errors, corrected, modified and finally sent to the client for review. 
Architects and other project stakeholders use the 3D model to measure, design or model concepts within 3D space or to create the basis for architectural renders and models.
Best Scan to Model practices 
To ensure that all the aforementioned stages go smoothly, users must adhere to some standard industry practices when using the Scan to Model or Scan to BIM process. 
Identifying the scope of work (SoW)
Scope of work or SoW covers the significant milestones that need to be covered during the duration of the project. It sets the entire project on a timeline which must be followed to reduce the risk of delays. 
A standard practice to follow is setting up a meeting with the project manager or site contactor to understand the scope of the project beforehand. This ensures that they meet all the client requirements and deliverables.
Choice of equipment
Based on the insights gathered at the first meeting, we can then decide the type of laser scanner, cameras and other equipment that are required for the job. Some jobs require EWP (elevated work platforms) or drones as part of the scope of work.
Different terrain models require different types of scanners. There is a wide range of 3D scanners including LiDAR scanners, SLAM scanners etc on the market to choose from. You can check out the whole range of 3d laser scanning equipment list used by our surveying experts at Avian.
Picking your team 
Architects and project managers usually have a team of experts and contractors to help them capture on site data. The number of persons appointed for the task depends on the scope of the project. 
The site measurements, topography, weather conditions, survey accuracy levels also contribute to the choice of the team. Often we work as part of the wider project team to deliver the scanning and modelling components.
Data backup options
A standard practice that everyone should follow religiously is to have consistent data backups. Data backups at regular intervals ensures that you don't lose out on crucial site data and all your onsite work progress. Data backups also protect the site data from online threats, malware etc. 
Time allocation 
The time allocated for the data collection and scan to modelling process also depends on the SoW. Its common to underestimate the time and attention to detail required to convert laser scan data into accurate 3D modelling.
As a rule of thumb we usually try to wrap up the site surveying and data collection as fast as possible so that there is more time to process, generate and validate the 3D models.  
Have a custom requirement ?
Get a quick estimate for your specific project requirements with listed inclusions/exclusions.
Hardware and software 
Architects usually have to deal with large volumes of data and it is important that you have the right hardware and software options to access and integrate the 3D model or point cloud data. 
You'll need a high-spec computer system integrated with a 3D modelling or BIM application software to handle, customise and process the data.
Access and file sharing 
In case the site location is in another state, it is important that you schedule your file deliverables and workflows accordingly. Our teams operate across Australia so we are able to deliver on locations in Australia that you may not be able to easily visit.
Transparent reporting 
Scan to Model keeps a record of the on site condition and activities. It helps architects and engineers  track the site condition, improve worksite safety, detect any signs of damages, errors and address and resolve issues sooner. 
A golden rule architects should follow is to keep everything documented. You should also be transparent with the project reporting process and establish clear communication channels with the client. 
Data application
As an architect your job does not simply end with using the 3D models to design the new concept. Similarly, a scanner must also know the execution process – where and how is the 3D digital model used for the project? Is it a part of the pitch to the client? Or does the client need to include it in a business proposal?  Understanding the end goals gives you insight on how to utilise the 3D model so that it becomes more accessible and valuable to the end user. 
Test sample 
Sending a test model or sample across to the site helps establish trust. The client can review the test sample, send their feedback and you can create the other 3D models accordingly. 
Sending across the test sample also saves on time and resources. You get ample insight on the client's expectations and therefore reduce reworks and modifications in the future.
Ideal 3D software
With the right 3D software, architects can utilise 3D models and sitemaps for the project with ease and confidence.
Quality assurance 
And finally, once the 3D models are ready, it is always advised to check the final result for errors and ensure that everything is at par with the clients requirements. It is essential for quality assurance before sending files across to the client and reduces the scope for any errors, data discrepancies or problems using the models for designing etc.
How to hire the best laser scanners in Australia!
3D laser scanning and 3D models are used for project documentation, worksite inspections, damage detection, on site maintenance and facility management . Post build laser scanning is also often compared with original project drawings and design plans to confirm the project is built to specification and to validate contractors finished work. 
In this article I have tried to cover the key aspects of the Scan to Model process and some of the most prevalent practices that architects follow in Australia to achieve optimum results. I hope it was an insightful read. 
For more information, contact our surveyors at Avian Australia and we can create accurate 3D models, maps and more for your project.
Have a question for us ?
Our team is eagerly waiting to know about your queries. Please call us at the number below during business hours and our team will help you out.